Fried Cap Cay From Bandung
Oriental flavor in typical fried capcay Kota Kembang. Rich in taste and warmth your appetite.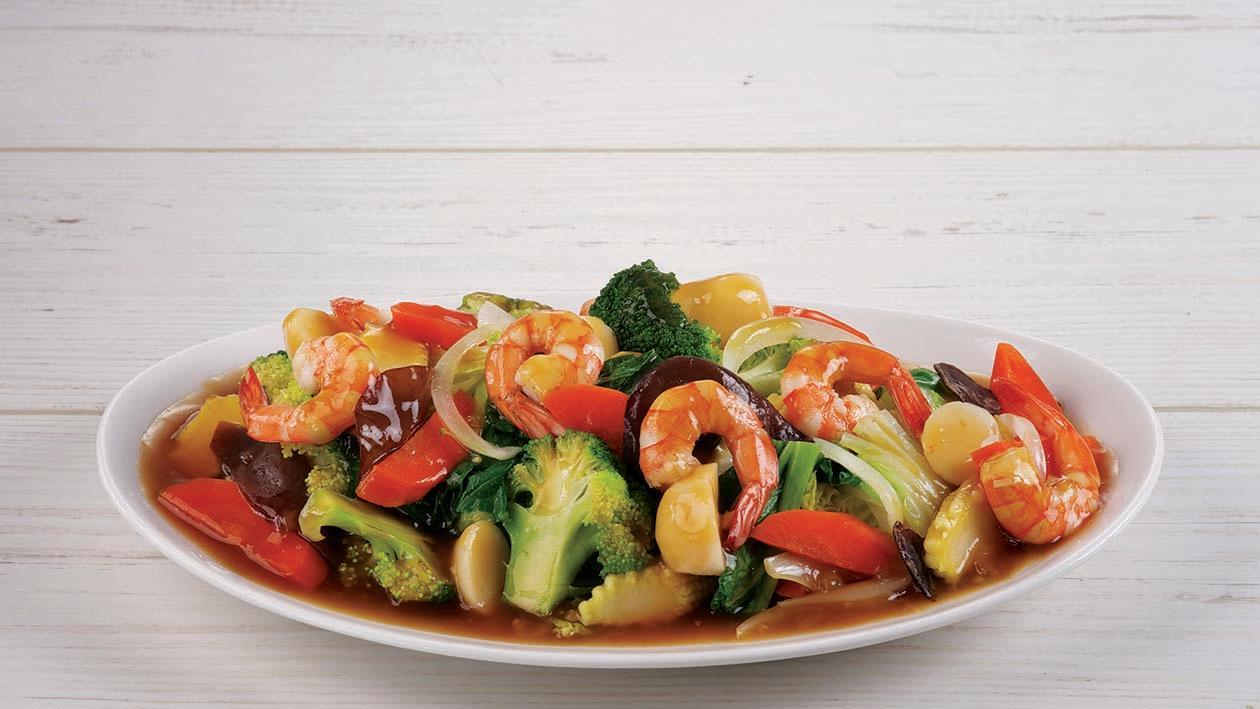 Ingredients
Fried Cap Cay from Bandung Preparation
Corn starch mix with water

Beef Meatballs, thick sliced

100 g

Boneless Chicken Thighs, cubed

150 g

Chicken Gizzard, washed and cubed

100 g

Pancet Shrimp, peeled

150 g

Kekian Seafood or Fish Cake, askew cut

150 g

Garlic, peeled and crushed

4 clove
Preparation
Fried Cap Cay from Bandung Preparation

Heat the oil in a wok, stir-fry the compliment until cooked . Then mix all vegetables. Stir, add the chicken broth. Cover the pan with pan-sized lid for 3 minutes.
Open the pan cover, add spices and seasoning, stir well.
Thicken with cornstarch, stir well. After that, turn off the heat and Ready to serve.