Seafood Fried Rice
Seafood always be the best ingredients to raise up appetite. Seafood fried rice will simply be one of your crowd pleasure seeker.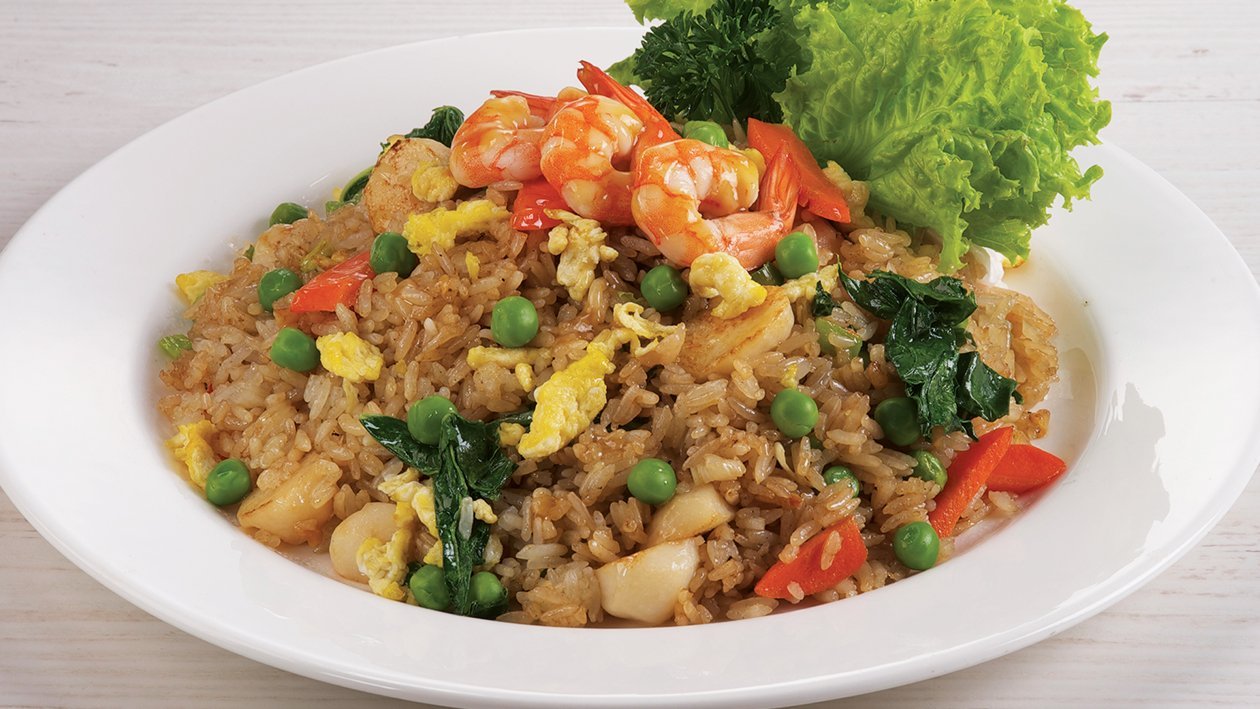 Ingredients
Ground Spices
Fried Rice
Pancet Shrimp, peeled

300 g

Squid, washed, peeled and diced

300 g

Chicken eggs, beaten

3 pc

Carrot, peeled and diced

100 g

Spring Onion, sliced

25 g
Preparation
Ground Spices

Blend all ingredients using spices blender, and stir-fry until cooked. Chill seasoning set aside.

Fried Rice

Heat the oil in a wok over a high flame, quick sautéed shrimp and squid. Lift and drain.
Reheat the oil to taste in a skillet, fry the beaten eggs and then scramble. Combine shrimp sautéed calamari, fish meatballs, peas and carrots, stir-well.
Also add seasoning that has been pan-fried, stir.
Mix white steamed rice and seasoning ingredients, stir well for 2 minutes.
Turn off the heat and serve while warm.