There's a saying in the culinary world: if you want to upgrade an ordinary dish, use an uncommon cooking technique and add it to the name of your dish. Don't be astonished when dishes like ayam geprek (crushed chicken) are favoured over other fried chicken dishes.
While there are many other factors that can upgrade your dishes, here are 10 unique cooking techniques that can be a factor that increases the selling value of your dishes, especially Western or European ones.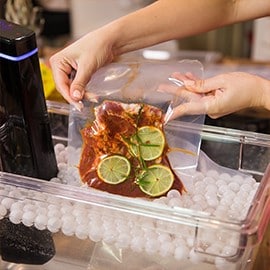 1. Sous-vide
This particular method is categorised as slow cooking. It is done by encasing the ingredients – usually meat – in an airtight, heat-resistant plastic pouch, along with chicken stock and other seasonings and ingredients. Make sure to use high-quality stock so that the taste remains the same during the cooking process. Immerse the plastic pouch into a high-pressure pan filled with water, heated on a low flame. This helps the seasoning seep into the dish and makes the meat more tender. It's also considered healthier because the nutrition and flavour of the ingredients remain within the airtight container.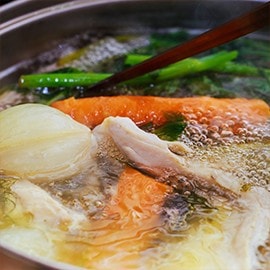 2. Bouillon
This technique creates thick liquid stock with a unique flavour, and it comes from the extract of boiled ingredients such as beef, poultry, or fish mixed with chopped vegetables such as carrot, celery, onion, leek and herbs. The resulting bouillon is usually used to make soup or sauce, and can also be added at the end of the cooking process to balance flavour.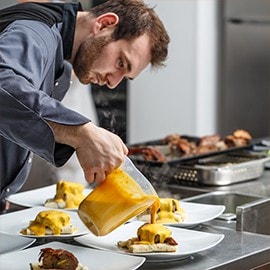 3. Chemisé
The chemisé technique is common in Europe, especially France. It is done by encasing the dish in puff pastry, or by pouring the thick, leftover liquid mix of seasoning and stock over it. Chemisé is used to make dishes more appealing to the eye, to add flavour, and to give a common dish more appeal. It is also often used to cook potatoes without skinning them.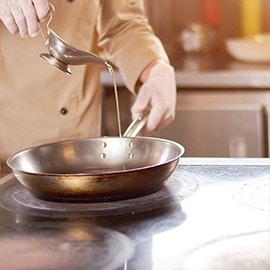 4. Deglaze
Deglazing is done by adding liquid to a hot pan after stir-frying or grilling dishes (usually Asian or European) in it. It releases the crusts on the base of the pan which are rich in flavour. The kind of liquids commonly used for deglazing are wine, juice, or stock. The remaining liquid from deglazing is usually added to the dish so that the mixture of the crusts with wine, juice, or stock becomes a unique flavour. For example, in pan-seared fish, after the fish is cooked, the crusts are mixed with wine or stock and left for a while to thicken. Then, it is used to add extra flavour to the fish.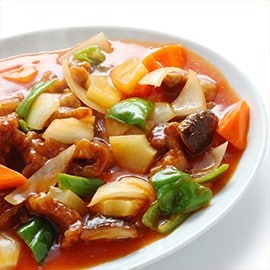 5. Etouffee
This method creates dishes with a thick stock dressing. Ingredients are mixed with chopped vegetables and then soaked with stock and water to add – or balance – the flavour. After that, it is sealed tight inside a pan over a low flame. The resulting thickened stock mixed with vegetables and other ingredients is poured over rice or vegetables, such as in shrimp etouffee or butter chicken. Other than Europe, it is also commonly used in Chinese dishes such as stir-fry vegetables.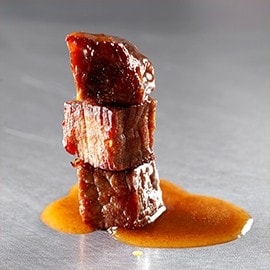 6. Estouffade
This method of creating clear brown stock is commonly seen in French dishes. It's done by mixing fatty beef with various other ingredients such as carrots, onions, parsley and water. It is then heated inside a sealed tight pan on a very low flame until the clear brown stock is released. Another way is by pouring wine onto fatty beef before processing it using the same aforementioned method. Estouffade can be added at the end of the cooking process as a flavour enhancer and balancer, and it's also usually used as a base for meat sauce or as additional stock for other meat dishes.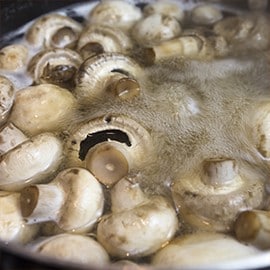 7. Fumet
Fumet is a concentrated stock used for flavouring. You can create it by continuously heating the liquid left over after cooking fish or mushrooms until part of it thickens. Its unique – and sharp – taste and aroma add a distinctive flavour to any dish. You can also consider adding Royco Bumbu Pelezat Rasa Ayam to enhance the flavour of your fumet.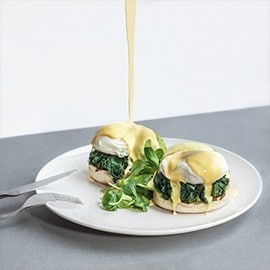 8. Florentine
Florentine dishes usually feature a main ingredient – such as eggs, poultry or fish – served on a bed of spinach cooked in butter, and topped with Mornay sauce and parmesan cheese. It originated from the region of Florence, Italy, but some say that it is more popular in France because Mornay sauce is often called the main sauce of French dishes.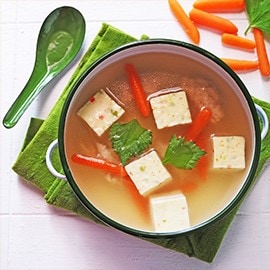 9. Royale
The royale method is where you create a pudding or custard from a mixture of stock, eggs, and finely grounded vegetables which is then put into a mould and heated at certain temperature until it is firm and condensed. It is then cut into small pieces of varying shapes, and used to decorate soups or eaten alongside other vegetables as flavouring.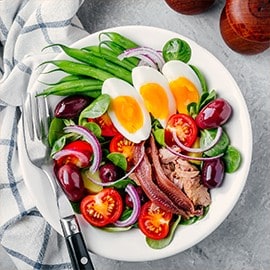 10. Nicoise
The name of this technique can be translated as anything that is related to the style of Nice, a region in France. It's usually identified by its strong aroma of garlic. The dishes – the most famous being Nicoise salad – almost always contain a mixture of olive oil, anchovy, tomatoes and French green beans. Stocks can also be added to balance the flavour of the dishes according to their taste. Nicoise salads are commonly used as decorations or as side dishes to mains such as fish or grilled meat.