Are you looking to make potato dishes in a quick and easy way for your restaurant? Use hassle-free Knorr Potato Flakes and you can say goodbye to washing, peeling, boiling and mashing potatoes! 
Simply mix Knorr Potato Flakes into hot water or milk and add salt to taste. In 5-10 minutes, your mixture will be ready to use for any delicious potato dish. Here are 5 savoury recipe ideas to get you started!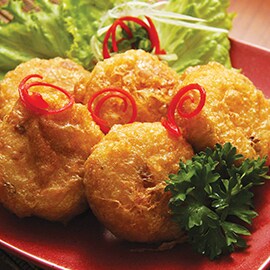 1. Potato Fritters
It's now a lot easier and faster to make crispy potato fritters for your diners with Knorr Potato Flakes.
Download the recipe!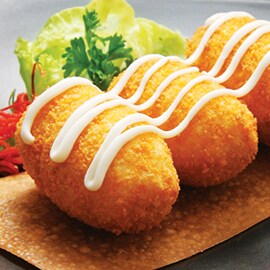 2. Croquettes
Serving croquettes in your restaurant? This recipe will teach you how to make consistently creamy and crunchy croquettes.
Download the recipe!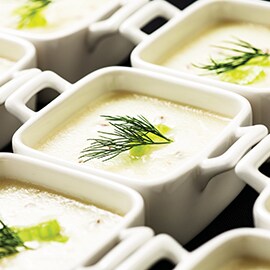 3. Potato Soup
Here's a recipe to help you whip up a soft and deliciously rich potato soup for your diners using Knorr Potato Flakes.
Download the recipe!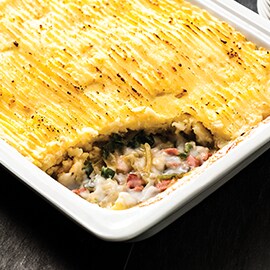 4. Potato Pastel
This quick and easy recipe will show you how to create a crunchy on the outside, creamy on the inside potato pastel your diners will love.
Download the recipe!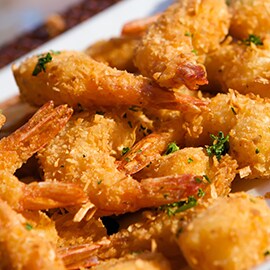 5. Salted Egg Shrimp
Here's a recipe that'll show you how easy and fast it is to whip up crunchy salted egg shrimps that will always taste good.
Download the recipe!