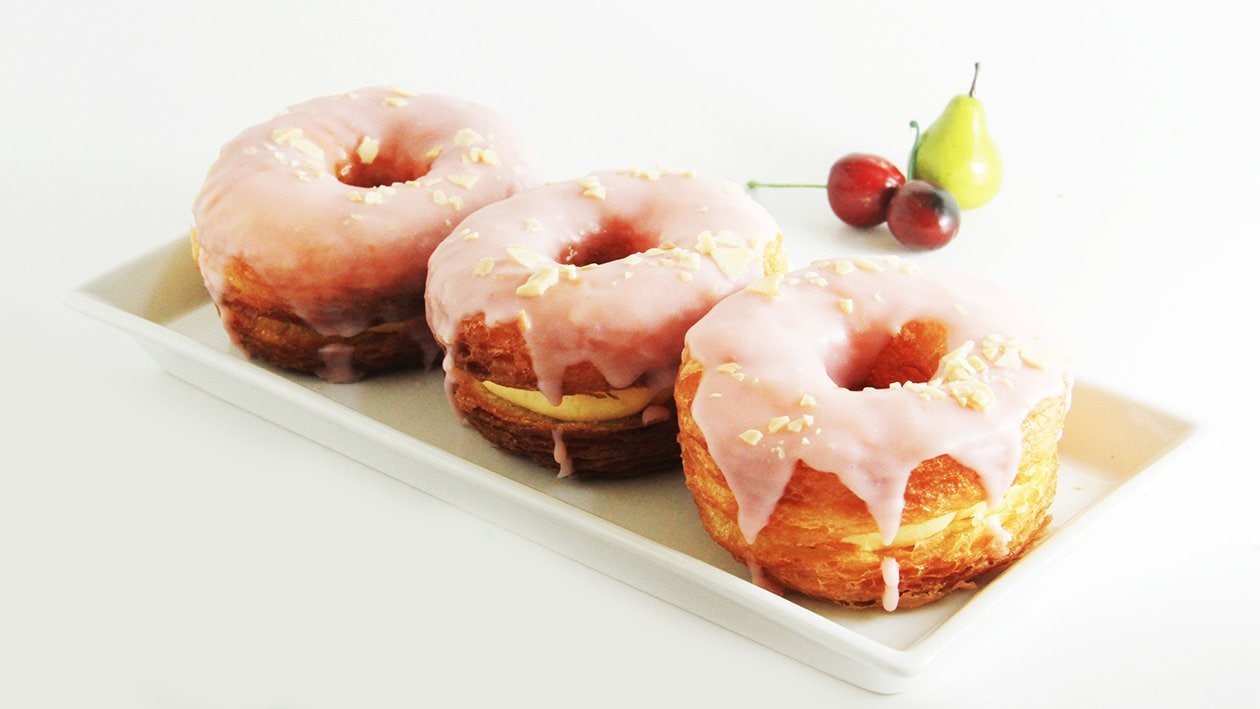 Cronut is a crunchy croissant combined with the sweetness of the donut, a new trend favourable side-dish for coffee time. Indulging side dish for your loyal customer.
...
Ingredients
Making the Filling
Making the Mirror
Compound Chocolate

225.0 g
Making the Cronut
High Protein Flour

1000.0 g

Pastry Fat Shortening

500.0 g
Preparation
Making the Filling

Whisk all ingredients for 5 minutes until it's thickened.
Put the filling into a cone and keep it in the fridge.

Making the Mirror

Boil the fresh cream and compound chocolate until it's boiled and turn off the fire. Keep stirring it until it's thickened.
It's ready to pour on the cronut.

Making the Cronut

Mix flour, sugar, instant yeast, liquid milk, water, and bread improver well.
Add margarine and salt on it and whisk them well for 15 minutes until they are dough and not sticky anymore.
Keep the dough in the fridge for 30 minutes. After that, take it out from the fridge.
Cover it with pastry fat shortening and single covered it (see the practice 3 times). Keep the dough again in the fridge.
Make the dough smaller about 1.5 cm and cut and form it into a doughnut.
Fry the dough with frying oil until it's well done.
Then, cut the dough horizontally and give the filling.
Cover the dough and pour the mirror.