Dubbel Rollade Chocolade Muisjes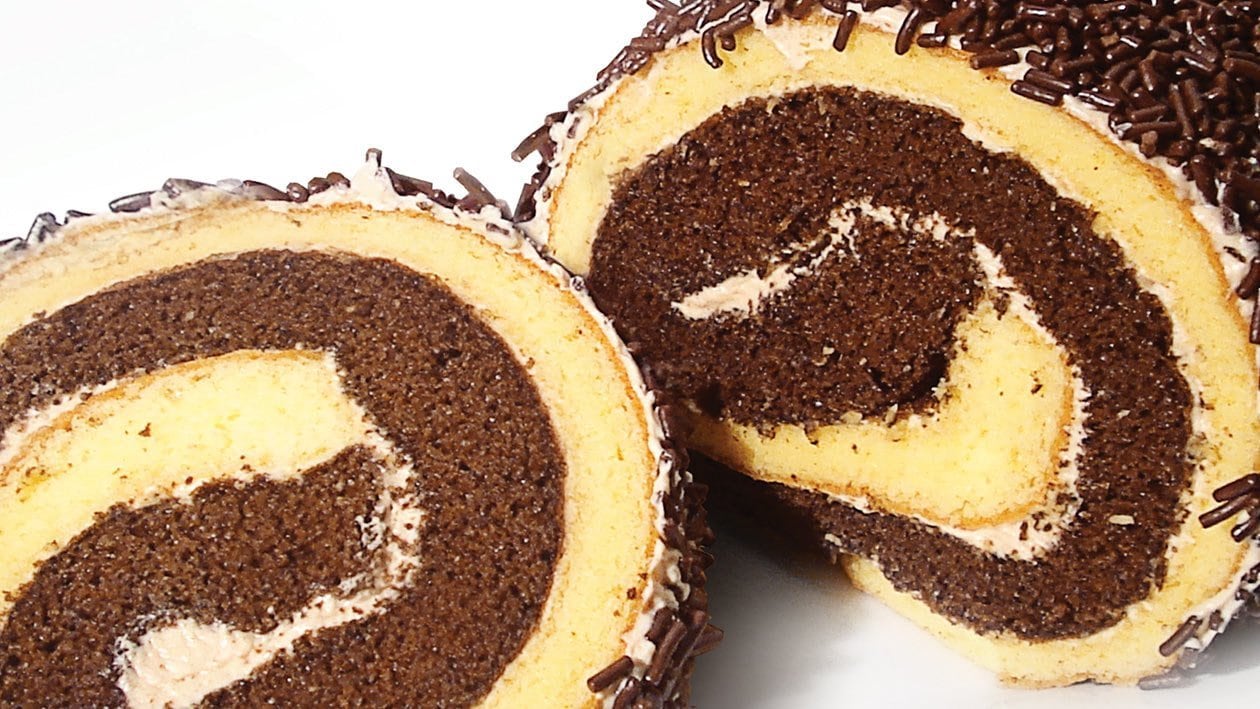 This chocolate cake rolls are popular in the 1970s could be an interesting menu for your cake shop.
...
Ingredients
Making the Butter Icing
Toffieco Mocca Super

0.5 tsp

Toffieco Coffee Bread Flv

0.13 tsp
Making the Cake
Full Cream Powdered Milk

10.0 g

Rexa Vanilla Powder

0.25 tsp

Toffieco Egg Yellow Fc

7.0 drop

Toffieco Chocolate BF

1.0 tbsp

Chocolate Muisjes, as needed

75.0 g
Preparation
Making the Butter Icing

Whisk white shortening and margarine for 15 minutes.
Then, add the icing sugar, Toffieco Mocha super and Toffieco Coffee Bread Flv and whisk them well.

Making the Cake

Whisk egg yolk, egg, sugar, water, starkies, full cream milk powder, baking powder, flour, Rexa Vanilla Powder, and Toffieco Egg Yellow Fc for 3½ - 4 minutes. Then, add margarine (melted) and mix them well.
Divide the dough into 2 each dough is given Toffieco Chocolate BF and put them in baking pans (2 square baking pans of 28x28 cm).
Bake it at 180⁰ C on the top side and at 200⁰ C on the lower side.
After they are well done, arrange them into one stack and smear with butter icing and roll (put the chocolate on the top side).
Then, smear the cut cake with butter icing outside and sprinkle the chocolade muisjes as needed.