Lady Kisses
Lemons, potatoes, and milk. The combination of those ingredients, will transformed into tempting cookies. No wonder if the Lady Kisses enliven your special day and be the new idol.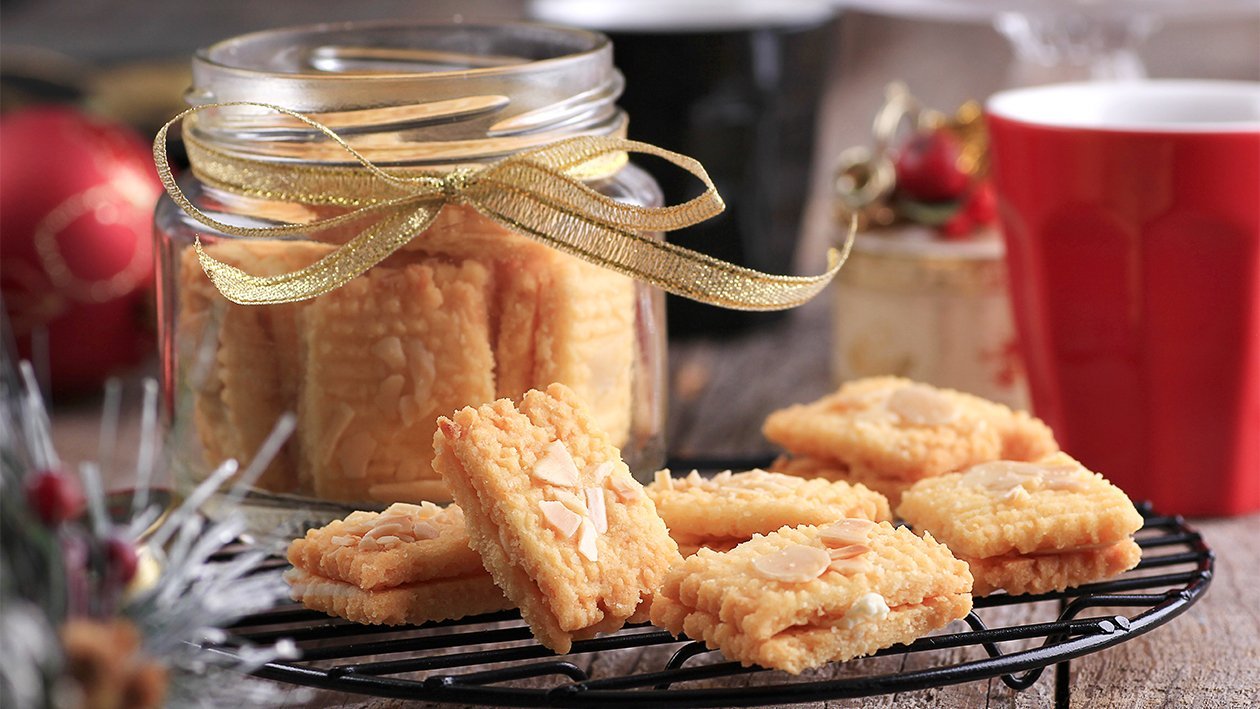 Ingredients
Make the Filling
Make the Cookies
Medium-Protein Wheat Flour

300.0 g
Preparation
Make the Filling

Mix all ingredient until expands.
Add the filling into piping bag.
Ready to use.

Make the Cookies

Whisk margarine and icing sugar until the mixture is "halfway fluffy".
Add evaporated milk, custard powder and baking powder. Whisk evenly.
Add the rest of the ingredients and mix well. Let the mixture rest for 15 minutes until it settles well.
Shape the dough with long piping, and then cut into 3 cm pieces.
Bake in the oven at 175°C or at 150°C with a fan-assisted oven.
Remove from oven when the pastry is half-cooked. Slice the pieces so that they do not stick.
Put them back to the oven and bake until cooked.
After the pieces cool down, spread the filling on top, then cover each cookie with another cookie, forming a sandwich.