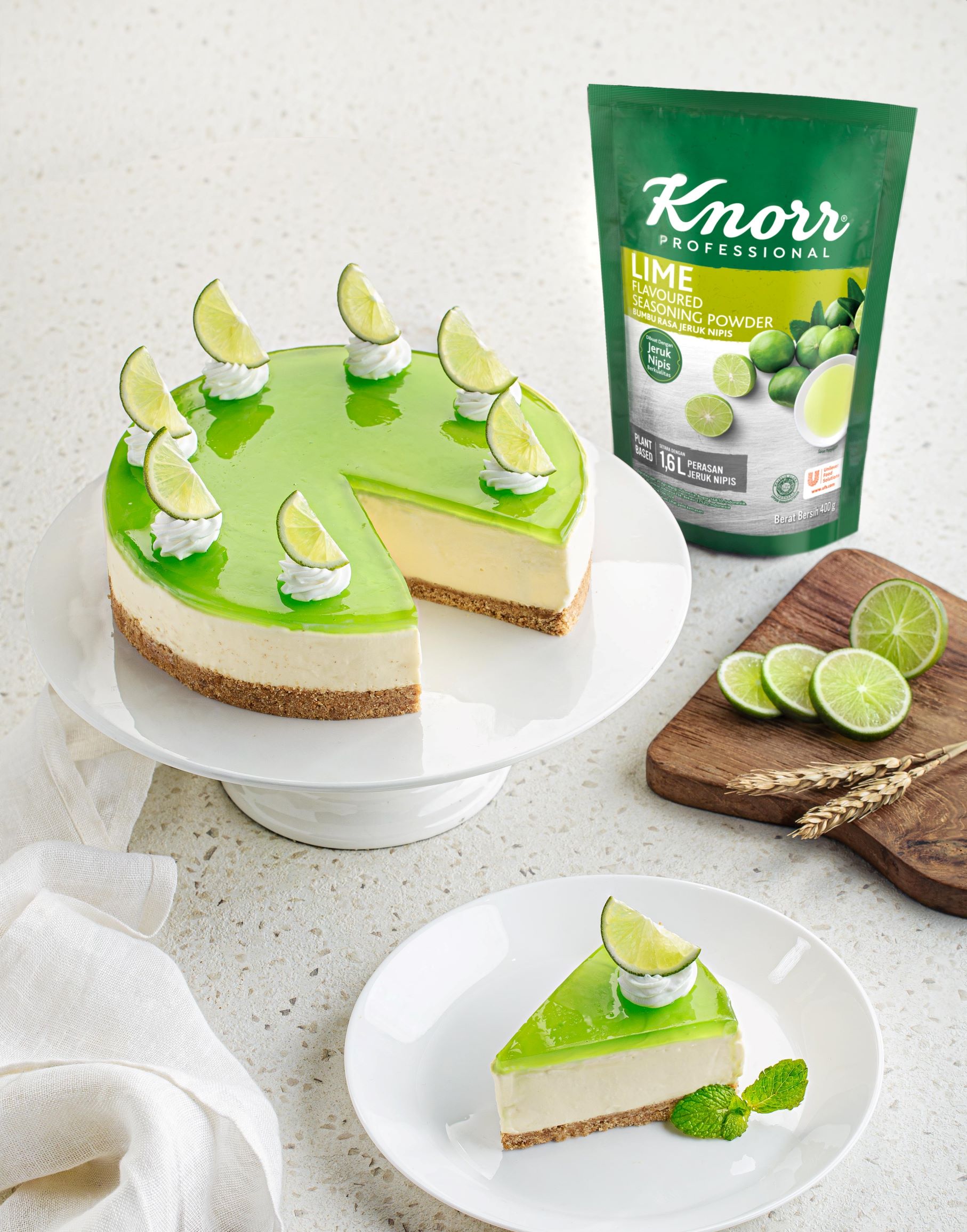 Don't let your business customers get bored with the same dessert. Create a refreshing new experience with our delicious and easy-to-make Lime Cold Cheese Cake recipe. Taste its deliciousness and let your customers enjoy it!
...
Ingredients
How to Make Cookie:
Finely ground wheat biscuits

100.0 n/a
How to make Cheese Cake:
How to Make Jelly Lime:
Green and yellow coloring

Whipped cream for decoration
Preparation
How to Make Cookie:

Mix well all the cookie base ingredients, then place in a baking tin. Next, set aside and store in the refrigerator.

How to make Cheese Cake:

Dissolve Knorr Lime Powder and water until dissolved, set aside.
Prepare a container then add the cream cheese, fine sugar, vanilla extract, grated lime zest, and Knorr Lime Powder that has been dissolved, stir until smooth.
Once mixed well, add whipped cream then stir again.
Take out the baking tin from the refrigerator, then pour the cheese cake mixture into the baking tin. Cools down the cheese cake.

How to Make Jelly Lime:

Prepare a saucepan. Add water, jelly powder, granulated sugar, cook until boiling. Wait until it cools down.
After it's cold, add Knorr Lime Powder, mix well then add coloring.
Pour on the cheese cake tin, then chill.
Remove the cheese cake from the tin and decorate it with whipped cream and cut of fresh lime.