Pala Havermut Cookies
Nutmeg has a distinctive flavor and fragrance. This originally Indonesian's herb will uniquelly blend with a crunchy oatmeal. This cookies will be favorable to all your family togetherness day.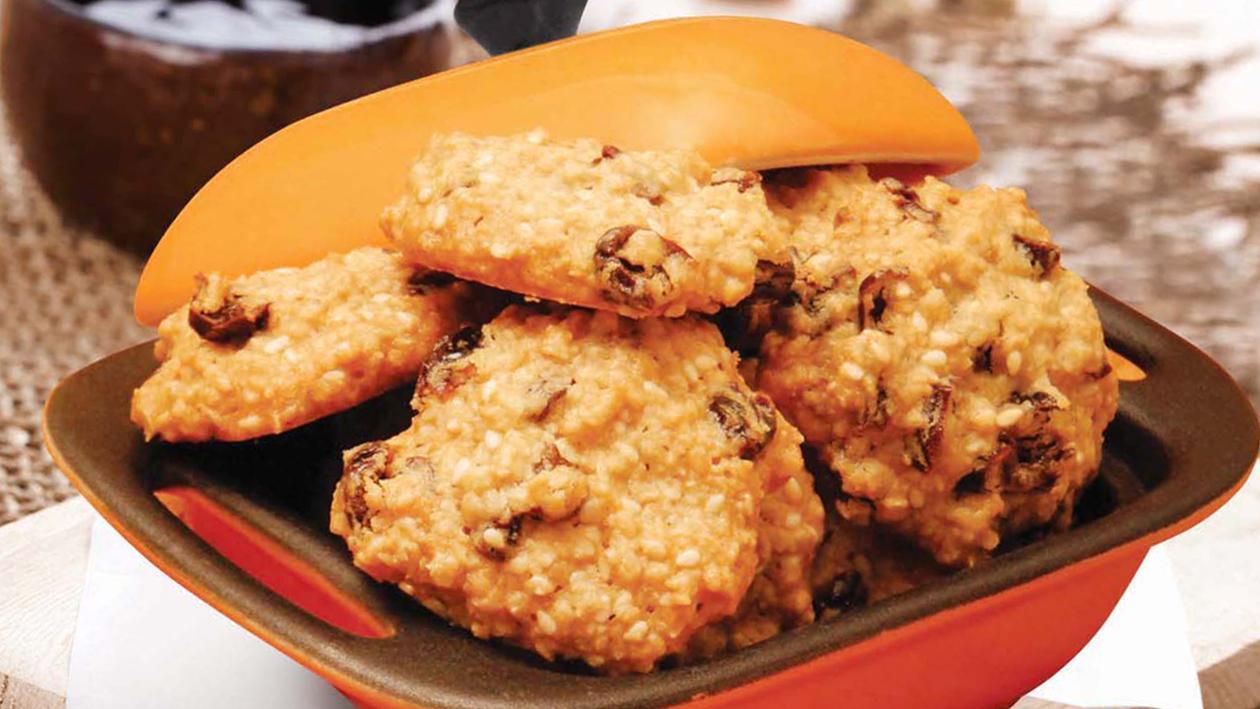 Ingredients
Make the Dough
Dried nutmegs (chop roughly)

360 g

Oatmeal (pulverise)

240 g
Make the Cookies
Dried red cherries sufficiently

Dried nutmegs sufficiently
Preparation
Make the Dough

Melt ingredients A.
Whisk ingredients C evenly, mix them with ingredients A and then stir them evenly.
Stir them together with ingredients B until they're mixed evenly.

Make the Cookies

Roll the dough into balls and flatten them, then garnish the top area using ingredients D.
Bake them for 20 minutes on 140° C temperature.