Pala Havermut Cookies
Nutmeg has a distinctive flavour and fragrance. This originally Indonesian herb will uniquely blend with a crunchy oatmeal. These cookies will be a favourite in all your family togetherness events.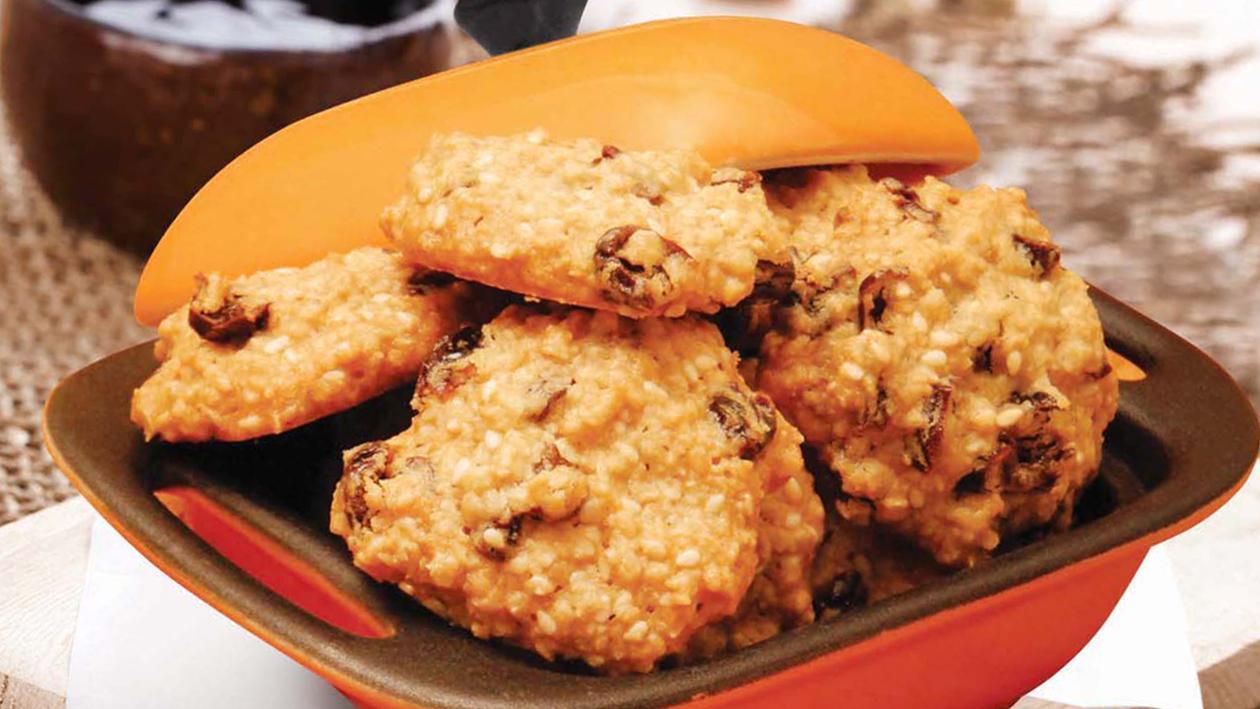 Ingredients
Make the Dough
Dried nutmegs (chop roughly)

360 g

Oatmeal (pulverise)

240 g
Make the Cookies
Dried red cherries sufficiently

Dried nutmegs sufficiently
Preparation
Make the Dough

Melt margarine and vanilla powder.
Whisk eggs, sugar and honey evenly, mix them with the melted margarine and then stir them evenly.
Stir them together with dried nutmegs, oatmeal, all-purpose flour and baking powder until they're mixed evenly.

Make the Cookies

Roll the dough into balls and flatten them, then garnish the top area with the dried red cherries and dried nutmegs.
Bake them for 20 minutes on 140° C temperature.