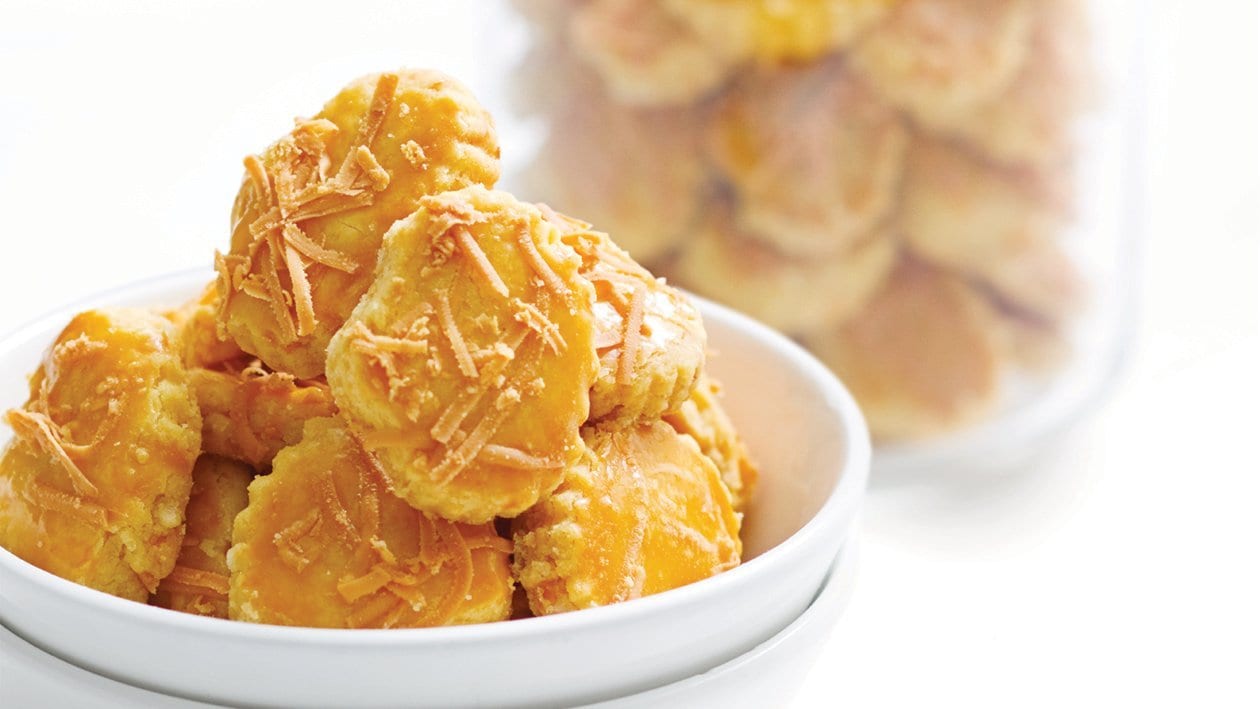 Kastangel may not come in many varieties. But in a feast, it is always the most wanted cookies. This is the time to make a special kastangel. The tasty cheese with chicken flavour will give a magic taste into this super crunchy kastangel. So unforgettable!
...
Ingredients
Making the Dough
Starch, Corn (Maizena)

25.0 g

All-Purpose Flour

350.0 g

Knorr Chicken Powder 1kg

5.0 g

Paprika Chilli Powder

1.0 g
Making the Cookies
Cheddar Cheese, as the topping
Preparation
Making the Dough

Whisk margarine and the icing sugar until they are smooth. Then, add the egg yolks and baking powder.
After that, add other ingredients and mix them well.

Making the Cookies

Roll the dough and mold it as you want to.
Smear the egg yolk in the top and then and the grated cheddar cheese as the topping.
Bake the cookies in 150⁰C until they are ready to serve.