Other than mineral water, tea is the most popular drink in Indonesia. Its popularity is mostly due to the fact that anyone can enjoy a cup of tea anywhere at any time, whether it's breakfast, a coffee break or dinner. 
Entering the tea business is a very attractive prospect nowadays. The average profit is about 70 to 80% of the investment – often even more – which is why tea can often be found on any menu in any restaurant in Indonesia.
In light of tea's popularity, we held the Lipton Mixtealogy Master Class in Intro Jazz Bistro, BSD. Mixteaology is the art of mixing tea with various ingredients to make unique and delightful tea beverages.
The Lipton Mixtealogy Master Class showcased the profitability of the tea business, so that hotel, restaurant, and café owners across Indonesia may gain more from their beverage offerings. "A popular saying is that the employees' salary comes from the profit of the tea business. Thus, we held this mixtealogy event to help maximise its potential to the fullest," said Gemita Pasaribu, UFS Marketing Manager, during the opening.
Starring in this event was Irwansyah, also known as Bule, from The Union Group Indonesia. He shared tips on how to easily turn tea into cocktails and mocktails without expensive ingredients. He also shared 4 mixtealogy recipes: Old-fashioned Breakfast using Sir Lipton English Breakfast, Dewata Island Tea using Lipton Chamomile, Salty Milk Foam using Lipton Earl Grey, and Elderflower Kalamansi Tea using the Lipton English Breakfast.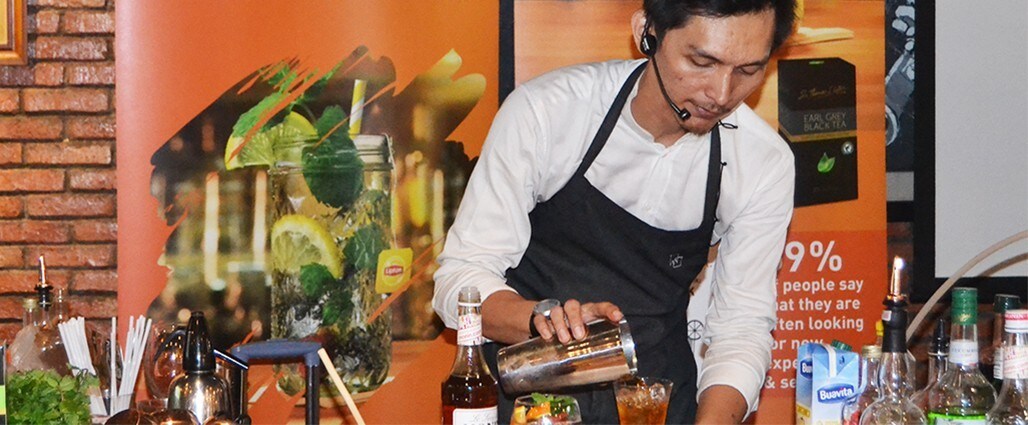 Turning tea drinking into an experience
Irwansyah shared many tips as he mixed the tea concoctions; one of which is how adding a little flair increases the appeal of the beverages. For example, when serving the seemingly simple Elderflower Kalamansi Tea, he incorporates CO2 or nitrogen into the brewing process, which makes a lasting impression on the customer. "This kind of tank is no longer expensive. Make tea drinking an unusual experience and you can profit from selling them at a higher price," said Irwansyah.
He also mentioned that other unrelated factors must also be taken into consideration. "For instance, going green and adopting a zero waste policy is becoming increasingly popular nowadays. Some bars and restaurants have embraced this concept by not giving straws with their beverages. It's a simple yet effective move that can attract more customers."
It is true that modern day businesses can no longer rely solely on just their food and beverages. Selling concepts and experiences have become an important part in developing businesses.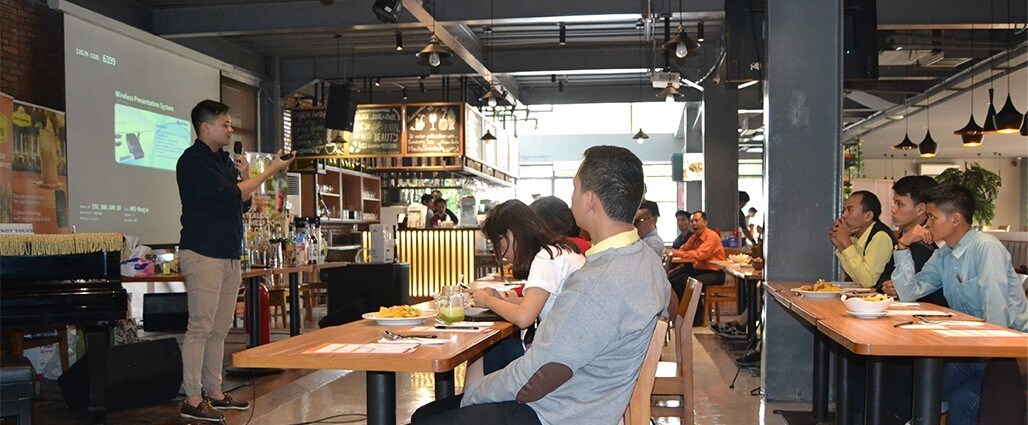 Mixtealogy for better profits
Bartenders from all over Jabodetabek attended the Lipton Mixtealogy Master Class, and they didn't just listen to the tips from Irwansyah. Some started experimenting straight away, trying to mix mocktails and cocktails using the previously demonstrated mixtealogy tips. It turns out that their experiments resulted in interesting new drinks with their own unique taste.
In one instance, one of the participants mixed Lipton Herbal Infusions Chamomile Tea with fruit syrups, and added mint leaves and strawberries as complements. This new blend resulted in a sweet and tangy tea that has a hint of spice and a strong, fragrant aroma.
"Their mocktails and cocktails are amazing. It's really difficult to judge which the best is because every single one of them is delicious. This truly proves that tea has potential to become upscale beverages, and it comes with higher profitability compared to common teas such as iced tea or lemon tea," said Irwansyah.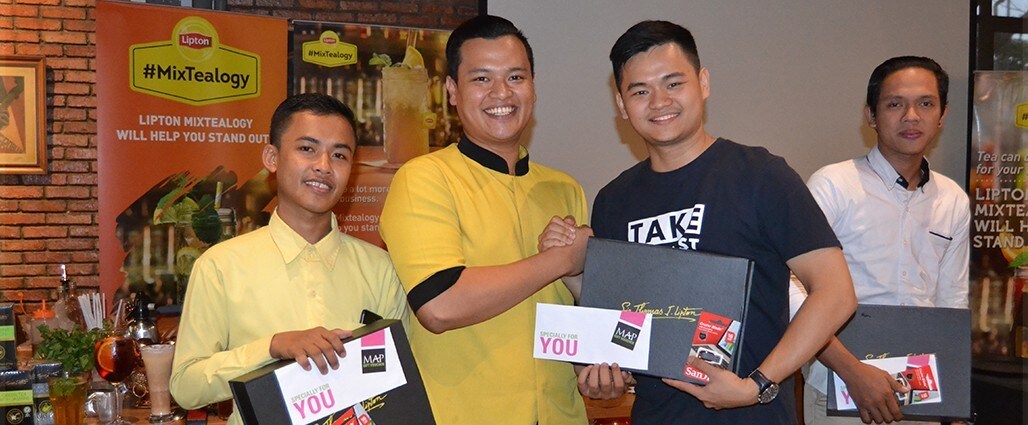 The sky's the limit when creating new recipes
There's always a possibility for more inventions of mixed tea, especially with the various natural ingredients that can be found in Indonesia. Irwansyah, for example, once made a cocktail with kecombrang or ginger flower, an ingredient commonly used to make sambal and vegetable dishes. Unique drinks like that often have a loyal cult following. Start experimenting with different tea recipes and create your own pool of loyal customers!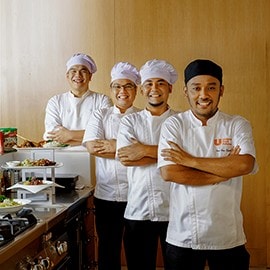 Learn all about the latest tips and trends when you sign up for our newsletter! 
Sign up now