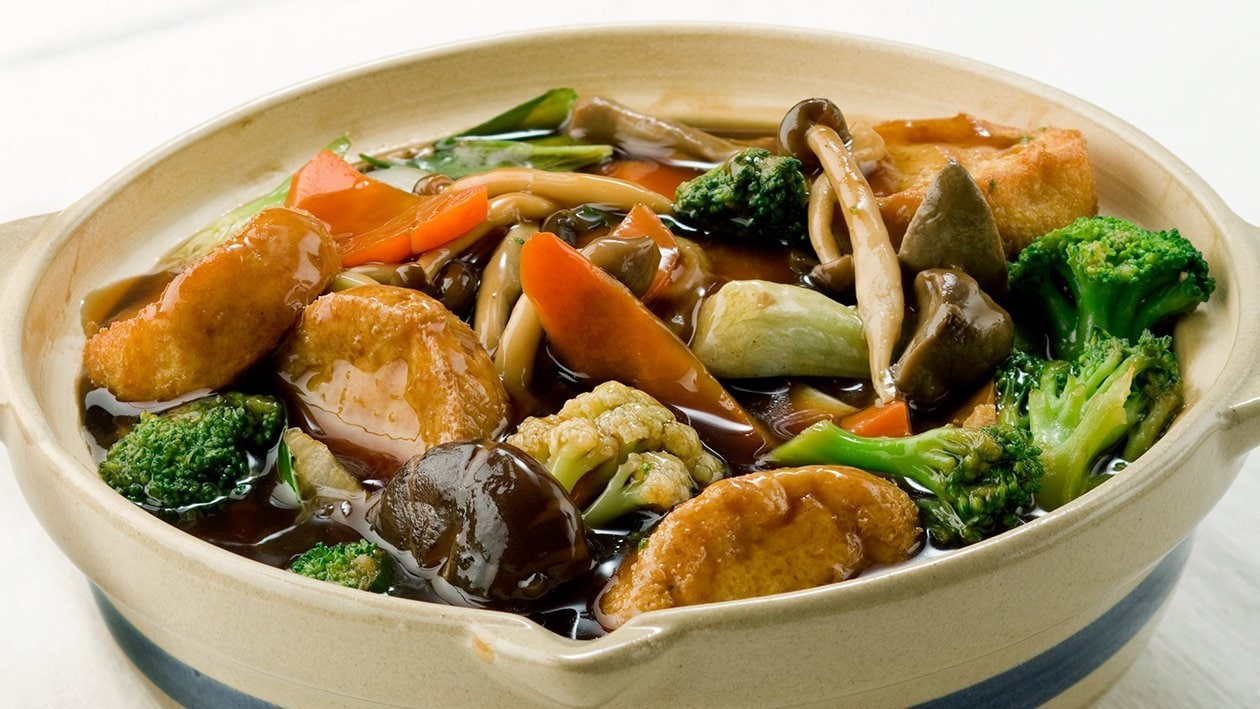 Tofu is very soft dish that will melt easily in your mouth. Combine this healthy bean curd with other seafood ingredients, it will become a comfy, hearty, and rich of nutrition dish.
...
Ingredients
Preparing Tofu
Tofu (Soya bean curd)

300.0 g
Making the Tofu Seafood Soup
Preparation
Preparing Tofu

Heat oil, fry the tofu until cooked, remove and drain.

Making the Tofu Seafood Soup

Heat the sesame oil, saute garlic until fragrant, remove from heat.
Prepare a pot, boil broth, stir insert garlic, squid, and shrimp. Add the shiitake mushrooms, cabbage, tofu, and other spices, stir well.
Thicken with cornstarch, and cook until boiling, remove from heat.