Finding the right pairing of ingredients and seafood can be a challenge, but when done correctly, can result in some awesome flavours. Here are some of the perfect combinations.

1. Chargrilled tuna and caramelised raddichio
Caramelising radicchio tempers its bitterness and unexpectedly opens up the delicate flavour of tuna.

2. Prawns and courgettes
The sweetness of prawns harmonises with the bitter accent of courgette. The subtlety of both allows each to shine, for example, in a sauce on white fish.

3. Crab and mango
This is an obvious summer combo. Fresh ripe mango goes nicely with crab as it contains a hint of coconut that compliments the nuttiness of crustaceans such as crabs, lobsters, or prawns.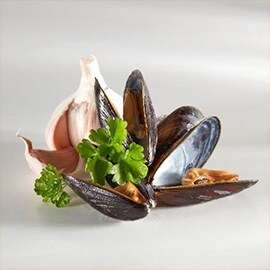 4. Mussels, garlic and parsley
The pungency of the garlic brings out the full flavour of mussels, while the parsley brightens things up while adding a touch of flavour. A real Mediterranean classic, this combo can be eaten on its own, in soup, pasta or as a condiment with white fish.