Efficiency is a must. So saving time will be needed without sacrificing the taste quality. How could that possible? Here is one of the answer.
Introducing Knorr Demi Glace
For chefs, preparing demi glace from scratch requires many hours of work. By using Knorr Demi Glace, chefs can save their time without sacrificing their personal touch in maintaining the delicious taste.
Why using Knorr Demi Glace as your sauce extension?
It contains good quality of beef and fat extract, with additional mirepoix as good as the authentic demi glace sauce that has grilled meat flavour.

1kg of Knorr Demi Glace produces 10L of demi glace sauce.

Can be used for many applications other than steak sauce, such as Beef Steak, Spaghetti Bolognaise, Beef Pie, & Beef Bourguignon.
Balancing the time efficiency and taste quality will no longer as hard as you might think. Here is the success story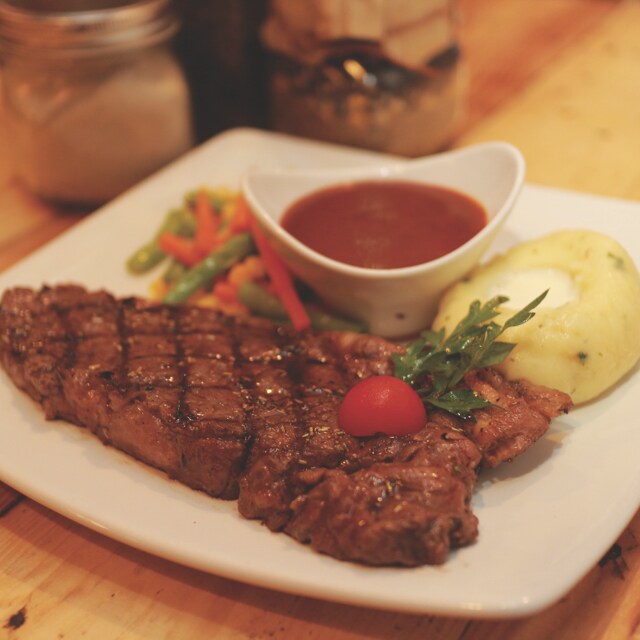 Customer story: Double U Steak
While attracting more customers is key, efficiency and quality should also be part of the formula for a successful business. How does Chef Widhi of Double U Steak achieve this balance?
Chef Widhi, owner of Double U Steak, Bekasi, West Java said that to maintain the perfect balance between cooking efficiency and great taste, he uses Knorr Demi Glace.
"The texture of Knorr Demi Glace is similar to a rich demi-glace sauce made with meat extract for 8 hours. This is why it's the perfect companion to my Western food."
– Chef Widhi, Double U Steak, Bekasi, West Java