Medics are the frontline soldiers against the Covid-19 pandemic. They have to always stay fit in order to serve all patients. Healthy and nutritious intakes become a must, which is why UFS provided healthy dishes to support medics and several hospitals against Covid-19. This support will last for 40 days, from April 2nd to May 12th 2020.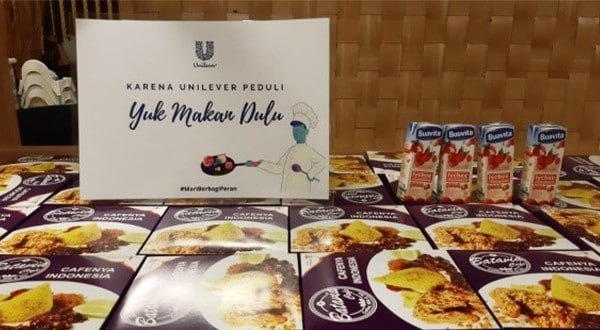 UFS partnered with a number of restaurants for this program, such as Bakmi GM, Solaria, Marugame Udon, Café Batavia, Yoshinoya, Boga Group, Kafe Betawi, and Golden Lamian. A total of 41,450 package consisting of full course meal and fresh drinks from Buavita or Lipton will be given.
For this cooperation, all operators committed to serve healthy and nutritious dish with delicious flavour and packed with good safety, so as to keep the medics healthy. Such standard is of utmost importance in the present time and so the UFS and our partners committed for it.
The distribution will be held on six places: RSUD Tangerang City, Cipto Mangunkusumo hospital, Fatmawati hospital, RSUD Bekasi, RSUP Persahabatan, and Grand Cempaka Hotel where the medics stayed. Operators will deliver the packages to those places at around 200-500 meal package a day according to the schedule.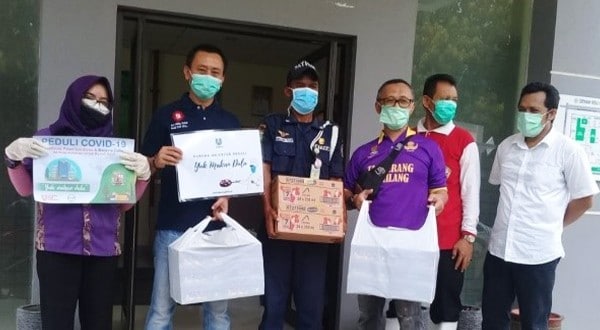 For the hospitals, the delivery will be coordinated by doctors and nurses of respective hospitals, while delivery for the medics residing in Grand Cempaka Hotel will be coordinated by PT JakTour as representative of DKI Jakarta Provincial Government.
The providing of package for medics also supported by donations from employees of Unilever Indonesia and Unilever Foundation with total funding of 1.45 billion rupiah. Hopefully, the medics will remain healthy and fit while battling the pandemic of Covid-19.
As for culinary business partners, UFS also seek to strengthen the commitment for healthiness by providing food safety guide which can be downloaded here.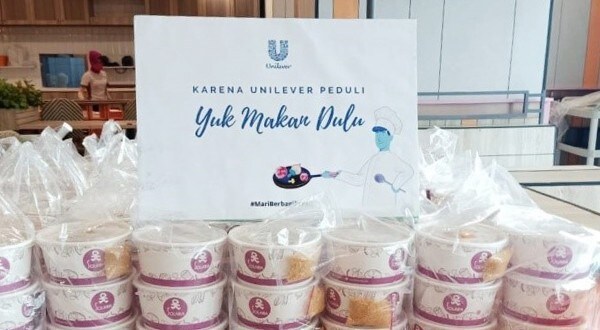 Want to get other healthy guides, including choices of recipes to increase immune system? You can find immune booster recipe here.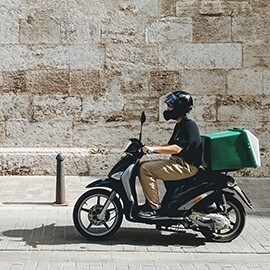 Grow Your Business with Food Delivery
Get tips about food delivery, and more!
Need real solutions and tips on how to grow your business with food delivery during the COVID-19 period? Get them here.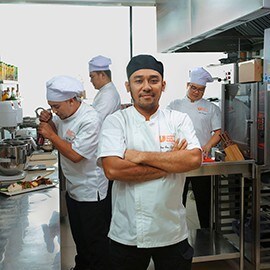 Grow with Food Safety
Reduce risks and keep diners safe
Food safety can be the best way to revive your business after COVID-19. Here's how to implement it smoothly.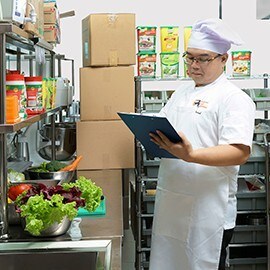 Protect Your Profits Against COVID-19!
Keep your business from going into a slump
Get some great tips on how to guard your profits during the pandemic.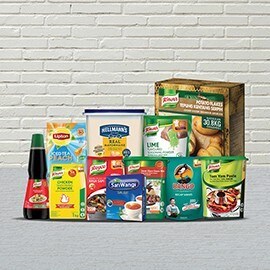 Best Products for You
Get product recommendations from Unilever Food Solutions
Support your culinary business with the best UFS products suited to your dishes.