CNY Almond Cookies
Almond is usually as a decoration and strengthen a taste only. That is why this special baked cookies with almond will give an awesome sensation. This is the time when almond be the leader.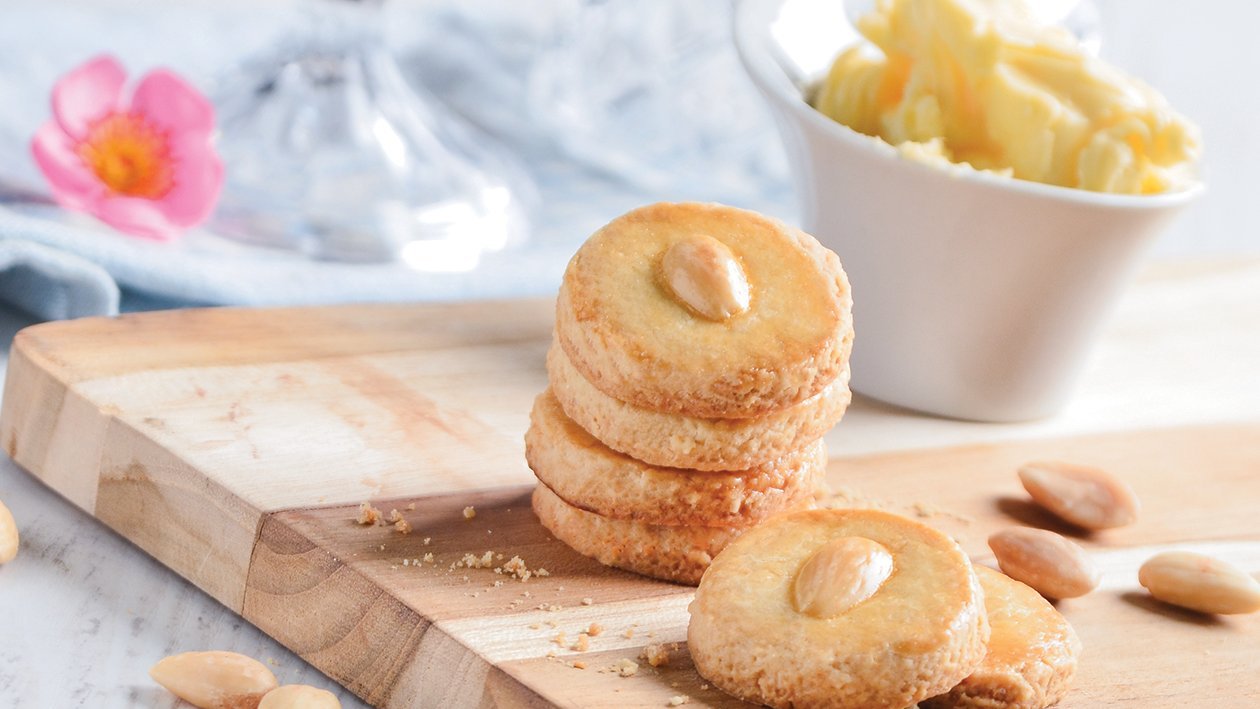 Ingredients
Making the Dough
Buttery Margarine

140.0 g

All-Purpose Flour

275.0 g
Preparation
Making the Dough

Whisk margarine and sugar with a paddle until they are getting bigger.
Next, add the eggs and almond extract slowly when you are whisking.
Add the sieved all purpose flour and baking powder in the dough until they are blend well.
Roll out the dough until it is 5mm thick. Then, mold the rolled dough with round cutter.
Keep it in the freezer to ease us when we will take it.

Making the Cookies

Chop the almonds into 2 pieces.
Arrange the dough that has been molded into a pan that has been covered by baking paper.
Put the chopped almonds in the middle of the dough.
Smear it with the egg yolk.
Bake it in 170⁰C for 15 to 18 minutes until the cookies are ready to serve.