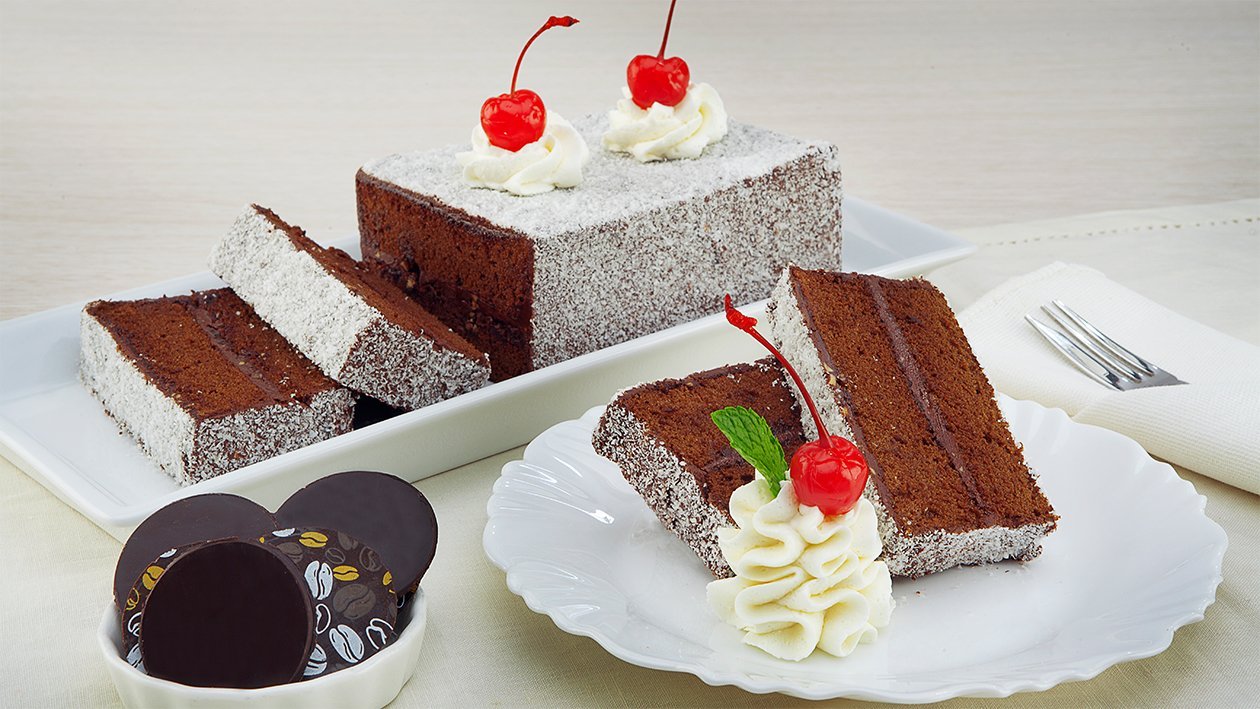 Coconut and chocolate are unusual to combine. But when the two are merged as cake for dessert, the savoury taste, the slightly bitter taste of the coconut, combined with the sweetness of sugar, will blend to be the perfect-match flavour.
...
Ingredients
Make the Filling
Dark Chocolate Compound

150.0 g

Chopped Peanuts (ripe)

25.0 g
Make the Cake
Whole Eggs (6 pieces)

300.0 g

Egg yolk (4 pieces)

60.0 g
Finishing
Dark Chocolate Compound, Sufficiently

Dried Grated Coconuts, Sufficiently
Preparation
Make the Filling

Melt the chocolate compound, margarine, butter.
Cool in refrigerator for ± 1 hour.
Mixer until smooth and the color turns into light brown.

Make the Cake

Mix eggs, sugar and cake stabilizer to rise.
Add sifted flour and cocoa powder, mix evenly.
Pour into a butter smeared loaf (base with baking paper) and bake in the oven.

Finishing

Take 1 piece of cake, spread with chocolate cream, the cover with another cake, then divide into 2.
Cover with melted chocolate, sprinkle/ roll on dried grated coconuts.