Lumpia Basah
You can add any fillings to lumpia (spring rolls). And also the wrappers! Try give more healthy choice to give extra benefits by adding granola. The temptation is yours!   
Vegetables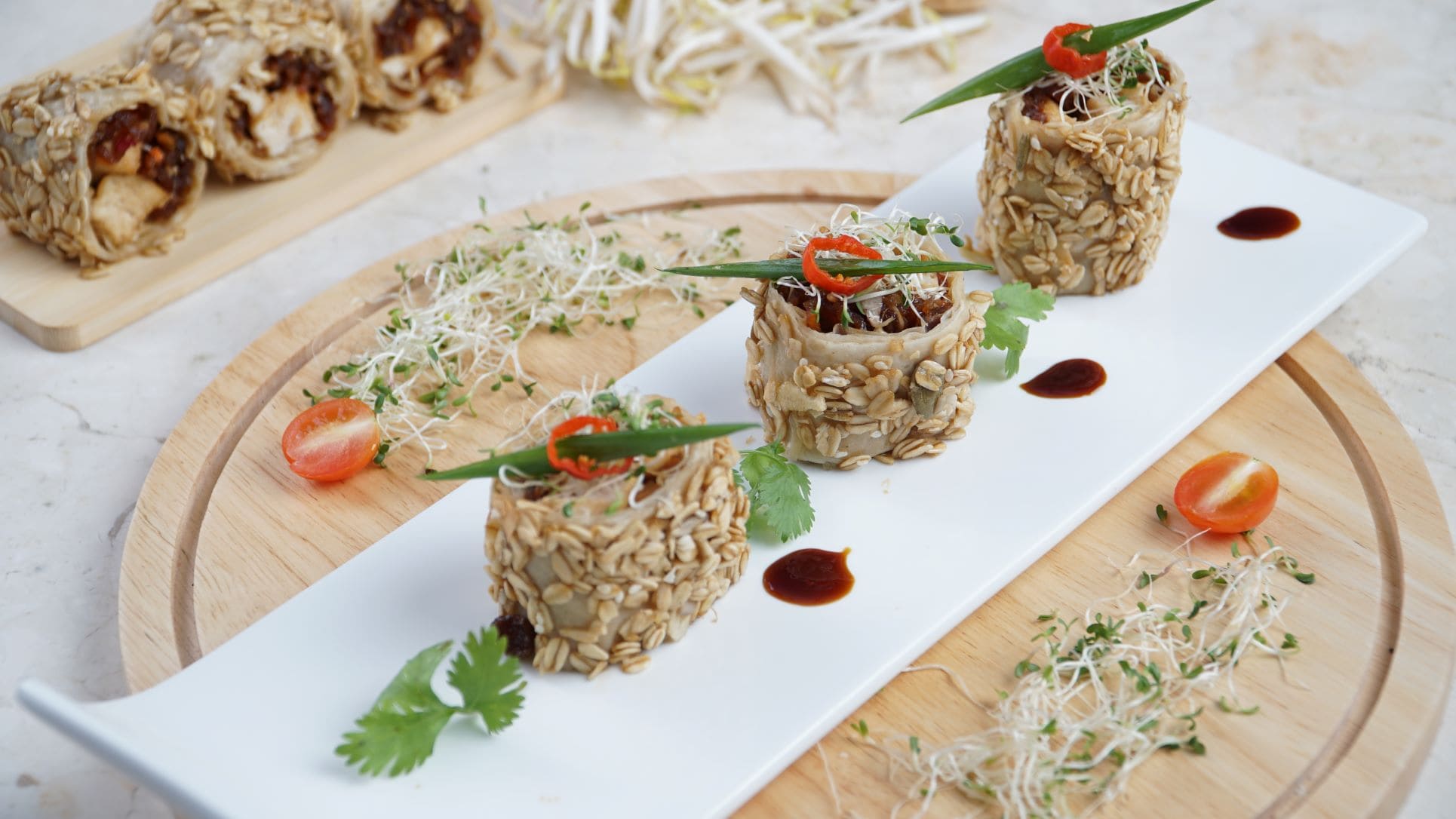 Ingredients
Preparing the Spread Ingredients
Making Spices
Making Sambal
Red chili, finely ground

20.0 g
Making the Filling
Tofu cut into cubes, fry briefly

2.0 pc

Jicama, peeled sliced long

250.0 g
Servings
Cooked granola, coarsely chopped

30.0 g
Preparation
Preparing the Spread Ingredients

Mix all ingredients, stir until dissolved, cook slowly until thickened.

Making Spices

Mix all ingredients, cook slowly until the spices are cooked.

Making Sambal

Mix all of the ingredients, boil until cooked, and blend until smooth.

Making the Filling

Heat the oil, sauté the shallots and garlic until fragrant.
Add the jicama, Kecap Bango, Coconut oil, Knorr Mushroom & Vegetable Seasoning, Water, and Vinegar. Cook until the water is absorbed

Servings

Heat the oil, stir-fry 30gr spices, 5gr sambal. Add the jicama filling, tofu and other ingredients. Mix well and cook.
Prepare 2 sheets of spring roll wrappers, spread in a thin layer, add the sautéed filling, fold and roll.
Give another spread, then grind on the granola.