Mocca Roll Cake
Undeniable mocca. This tantalising cake actually just a usual roll cake. How to make it as favourite? Just use mocca and add some chocolate.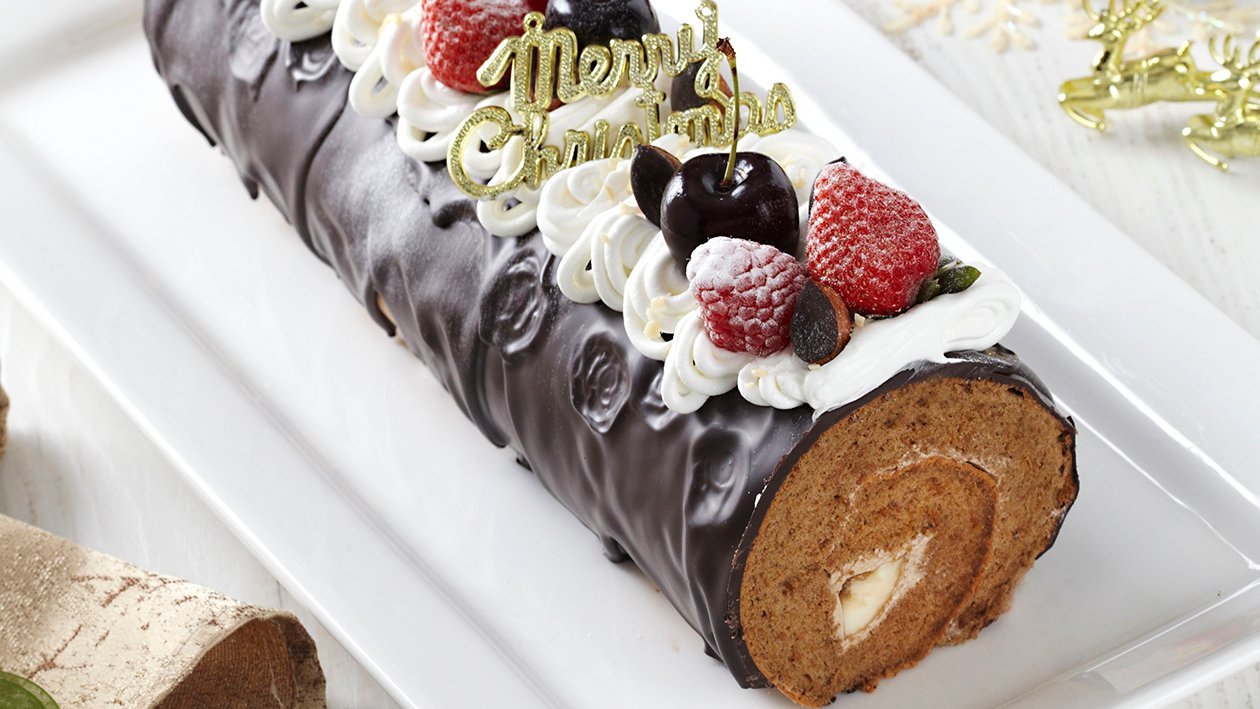 Ingredients
Making Mocca Paste
Chocolate Powder

0.5 tbsp

Hot Water (moderate amount)
Making Buttercream
Making Mocca Roll Cake
Whole egg (4 pieces)

200.0 g

Egg yolk (4 pieces)

80.0 g

Medium-Protein Wheat Flour

70.0 g
Preparation
Making Mocca Paste

Stir all the ingredients until dissolve

Making Buttercream

Mix white shortening and soft cream until soft.
Pour the simple syrup and mix it until texture is getting soft.

Making Mocca Roll Cake

Mix all the ingredients except margarine until mixing expand.
Put the melted margarine and mocca paste into the mixing batter, and mix them evenly.
Put the batter into a square mold with the size 30 x 30 cm, bake in the oven with the temperature 200°Celcius for 12 minutes.
After taking out from the oven, keep the cake cool down and covered with mocca cream, put the slice of Cavendish banana then roll the cake.
Pour the cover of roll cake with the melted chocolate block and decor it as your preference.