Red Ribbon
Kiwi and Strawberry are rich of vitamin C and antioxidants. Adding Buavita Lychee to add more benefits to the drink.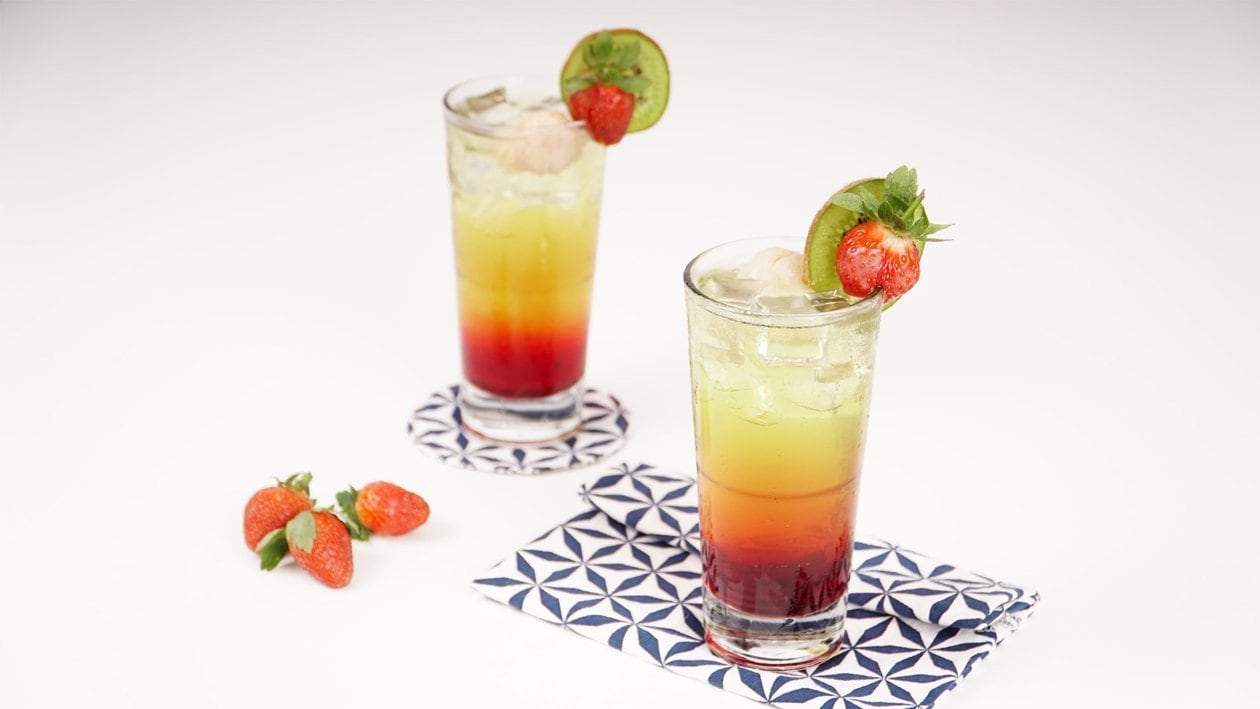 Ingredients
How to Make Red Ribbon
Strawberry, chopped

15.0 g
Preparation
How to Make Red Ribbon

Add Buavita Lychee and ice cube in the serving glass.
Add strawberry and kiwi syrup slowly to create layer in the bottom of the glass.
Add the fruits (lychee, chopped kiwi and chopped strawberry).
Garnish with mint leave or as desired.