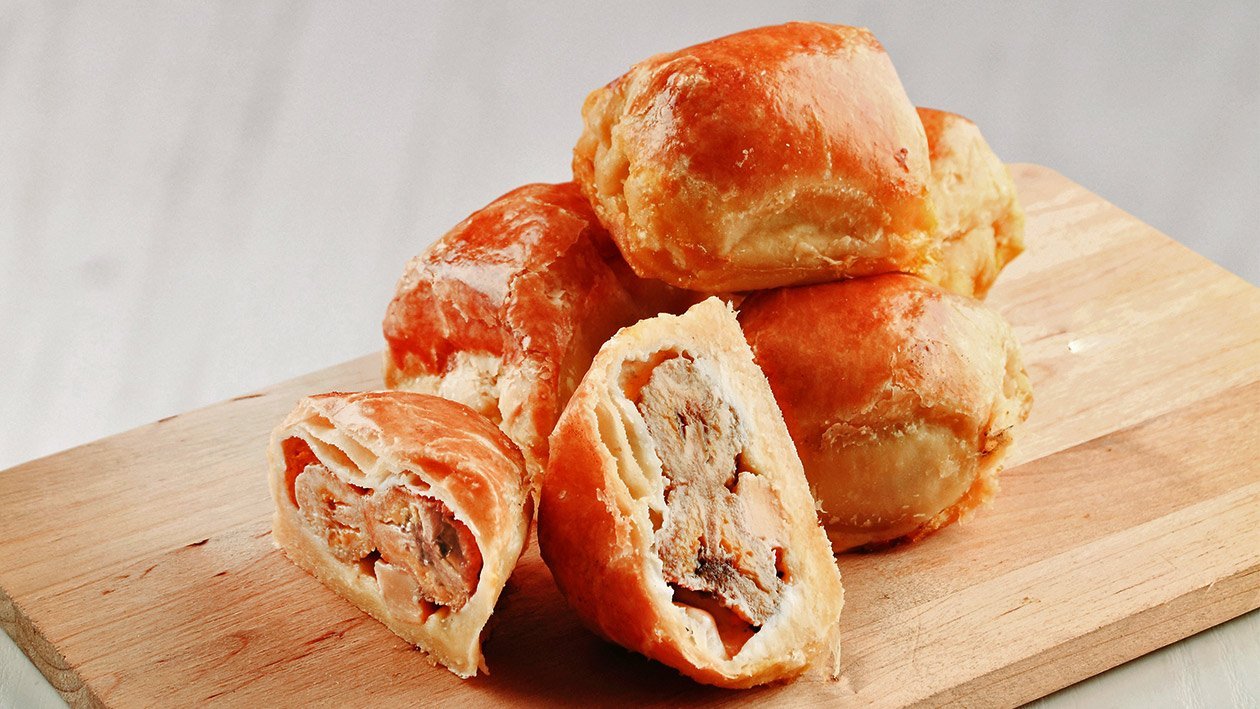 Pisang molen adalah makanan yang terkenal dengan kelezatan dan teksturnya yang renyah sekaligus empuk. Terbuat dari pisang yang dibalut dengan adonan kulit tipis, kemudian digoreng hingga kecokelatan. Rasanya yang manis dan aroma pisang yang lezat membuat pisang molen menjadi camilan yang menggoda dan cocok dinikmati kapan saja. Cocok untuk menemani waktu santai atau sebagai pilihan menu dalam bisnis kuliner Anda.
...
Ingredients
Making the cream filling
Buttery Margarine

200.0 g
Making the wrapped banana
Medium Protein Flour

1000.0 g

Buttery Margarine

350.0 g

Pastry Fat Shortening

300.0 g
Preparation
Making the cream filling

Whisk margarine and sugar until they are soft and smear it in the middle of the banana that has been sliced into two. Add cheese or chocolate on top if you like.

Making the wrapped banana

Mix all dry ingredients and pour the water, add the egg and margarine. Knead the dough until halfly smooth.
Round the dough up and leave it on the table about 15 minutes.
Roll the dough lengthwise and smear pastry fat shortening that has been mixed with margarine. Then, fold it with single fold.
Leave the dough about 20 minutes and so the same step as previous until 3 times single fold.
Thin the dough and fill it with the banana that has been filled by whisked margarine and sugar in the middle. After that, roll the dough and put into a baking pan. Then, smear the dough with the egg yolk and bake at 200⁰C for about 25 minutes.