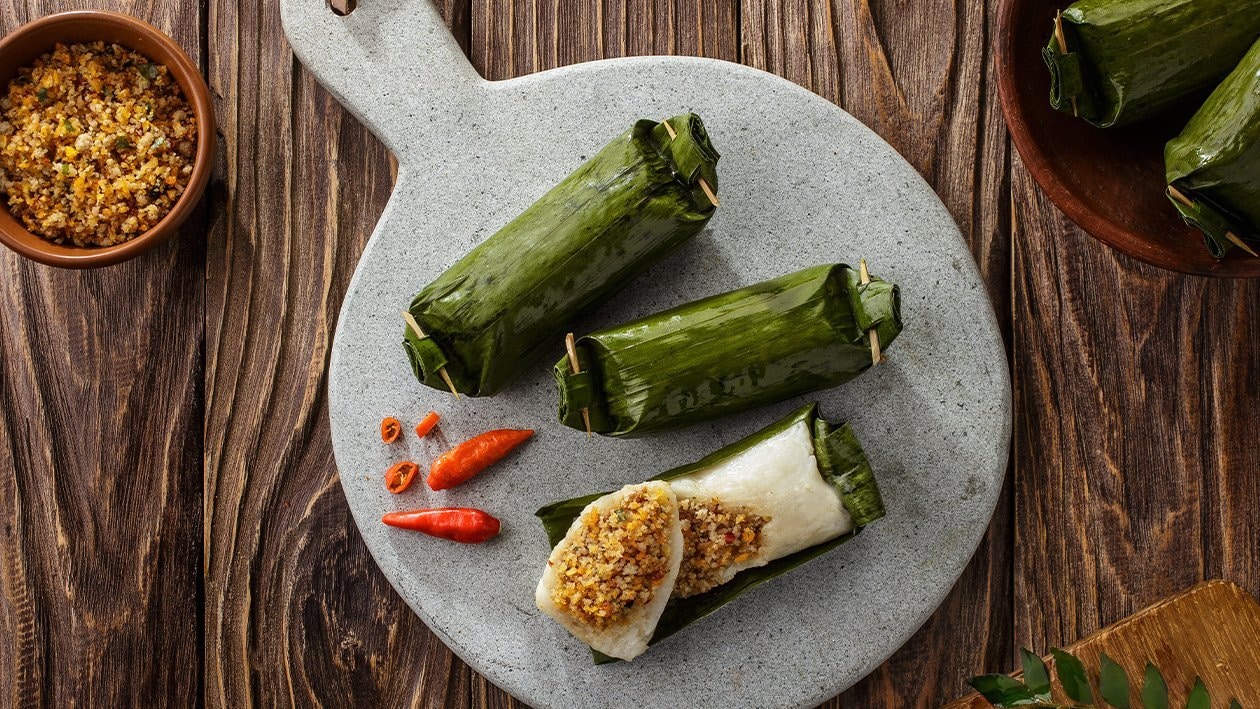 Arem-arem is popular as a breakfast substitute food. It's unique texture, filled with salted egg taste, will make this arem-arem going viral.
...
Ingredients
Make the Salted Egg Crumble
Curry Leaves, chopped (to taste)
Make the Filling
How to Cook Arem-arem
Preparation
Make the Salted Egg Crumble

Melt the margarine, add Knorr Salted Egg until it's not clumping.
Cook until bubbly, then add to the breadcrumb and stir well.
Combine with curry leaves and chili flakes, stir evenly. Set it aside.

Make the Filling

Marinate the chicken fillets with Knorr Rostip then fry the chicken fillets until cooked, then chop roughly, set aside.
Mix the chicken with Salted Egg Crumble. Filling is ready for use.

How to Cook Arem-arem

Cook the rice with coconut milk, salt, bay leaves, and lemongrass, till half cooked, lift, set aside.
Prepare banana leaves then fill with rice about 3 tbsp. Put the filling in the middle. Wrap a banana leaf and pin the ends using a stick or toothpick.
Steam the arem-arem for about 40 minutes until done. Lift and serve.