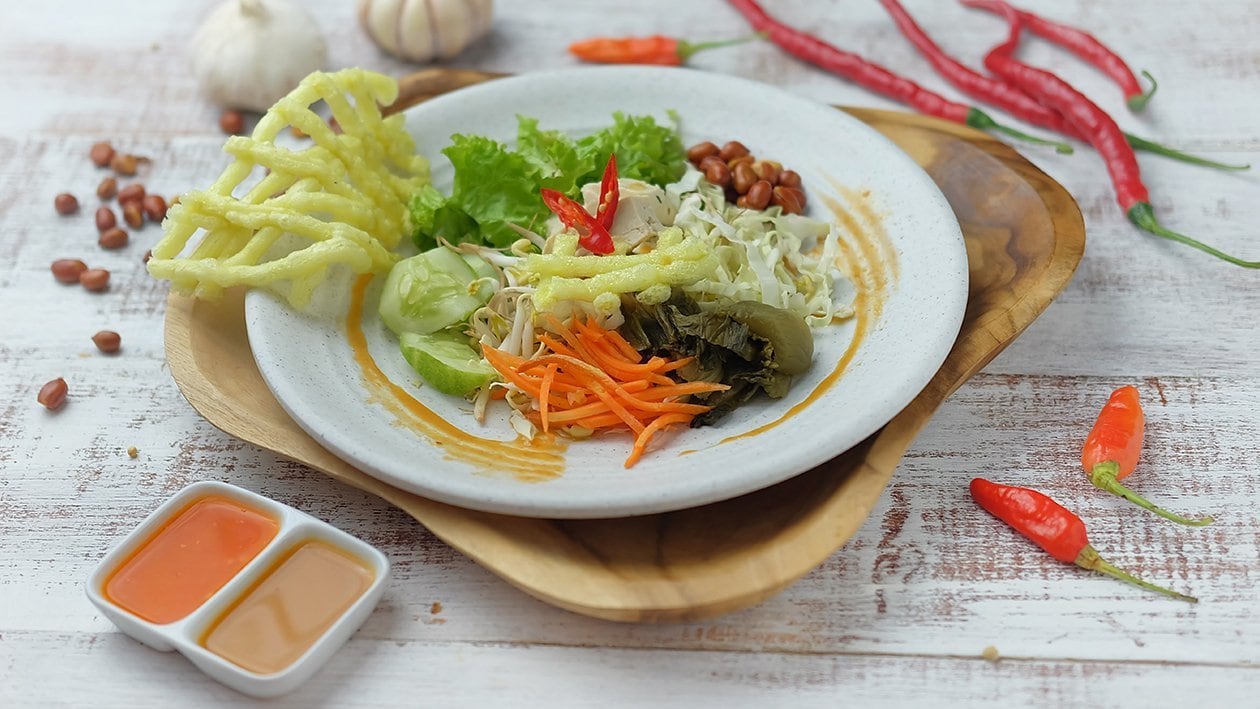 Made as like pickels, the ingredients are made from various types of vegetables or fruit. Asinan is one of the typical dishes of Indonesia.
...
Ingredients
Prepare the Vegetables
Cucumber, split 2, sliced

400.0 g

Carrots, cut into matches

250.0 g

Medium-size Tofu yolks, boiled

10.0 pc
Make the Asinan Sauce
Garlic, peel clean

150.0 g

Peanuts, can be replaced cashew nuts

200.0 g

Palm sugar, sliced

80.0 g
Asinan Jakarta
Noodle crackers / Red crackers
Preparation
Prepare the Vegetables

Wash all the ingredients above and cut them according to the instructions.
Store in the refrigerator to keep it fresh.

Make the Asinan Sauce

Prepare garlic, ebi, red curry pepper and cayenne pepper then put in blender then process until really smooth.
Then pour the finished sauce into the pan and heat until it boils.
Add the tamarind, palm sugar, Bango Kecap Manis, Knorr lime powder and salt.
Taste it, the sauce should taste sour, salty and sweet. Add if less.
For sauce, try to blend or grind all the ingredients until completely smooth, so the texture of sauce to be soft.

Asinan Jakarta

Prepare all vegetables and arranged on a plate.
Pour the pickled sauces over the vegetables and sprinkle with fried onions.
Add the noodle or red crackers.