Bango Waffle Butter Scotch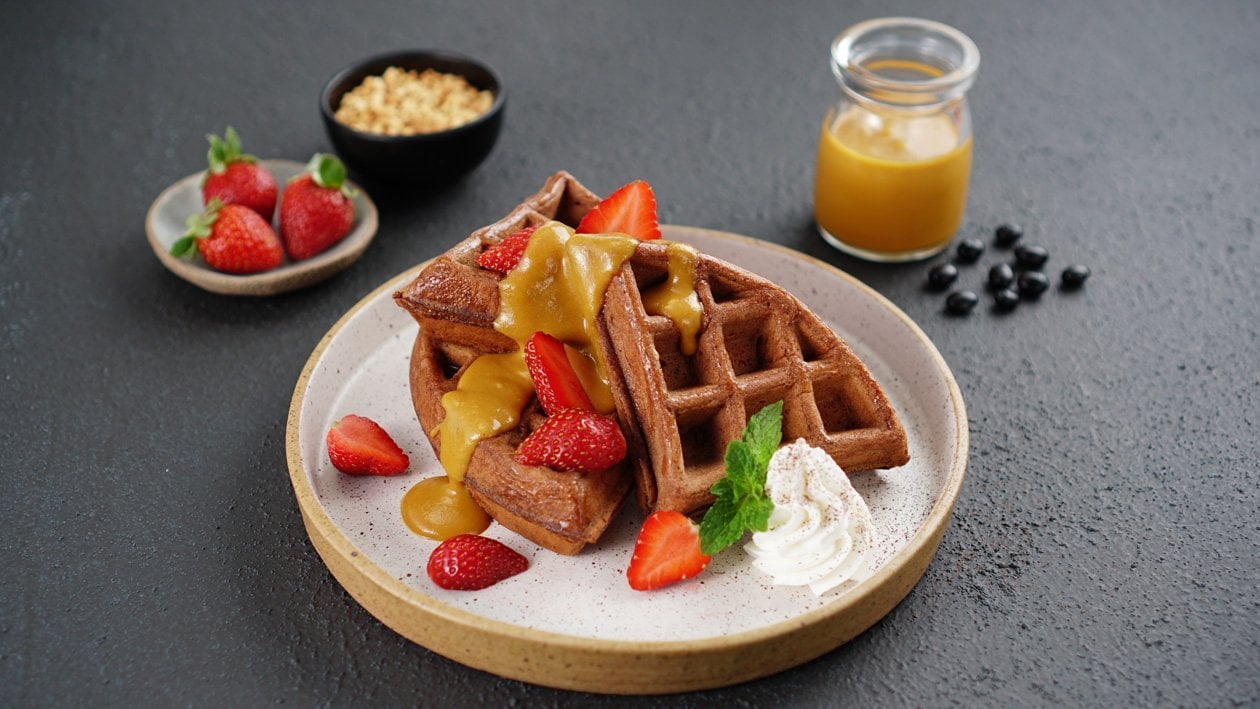 Caramel salted sauce is a suitable topping for a variety of sweet dishes. Kecap Bango that replaces brown sugar to be cooked into caramel, then mixed with butter and cream, produces unique caramel for tempting waffle toppings.
...
Ingredients
How to make Waffle Bandros
Instant Coconut Milk

200.0 ml

Grated Coconut, steamed

150.0 g
Making Scotch Sauce
Preparation
How to make Waffle Bandros

Heat the coconut milk until it is slightly bubbly, turn off the heat, add flour, grated coconut, then mix well.
Add rice flour, salt, and Kecap Bango. Stir until well blended, then ready to be printed.

Making Scotch Sauce

Heat sauce pan, add unsalted butter, melt, then add Kecap Bango. Heat over medium heat, stirring occasionally to form caramel.
After caramelizing, add the whipping cream, cook on low heat while continuing to stir. Cook until thick enough, then set aside. The sauce is ready to be served as a Scotch Butter sauce.