Cinnamon Rosales
Cinnamon is one of the traditional herbs that good for immune. Combined with vitamin-rich Buavita Lychee will make a glass of healthy and refreshing drink.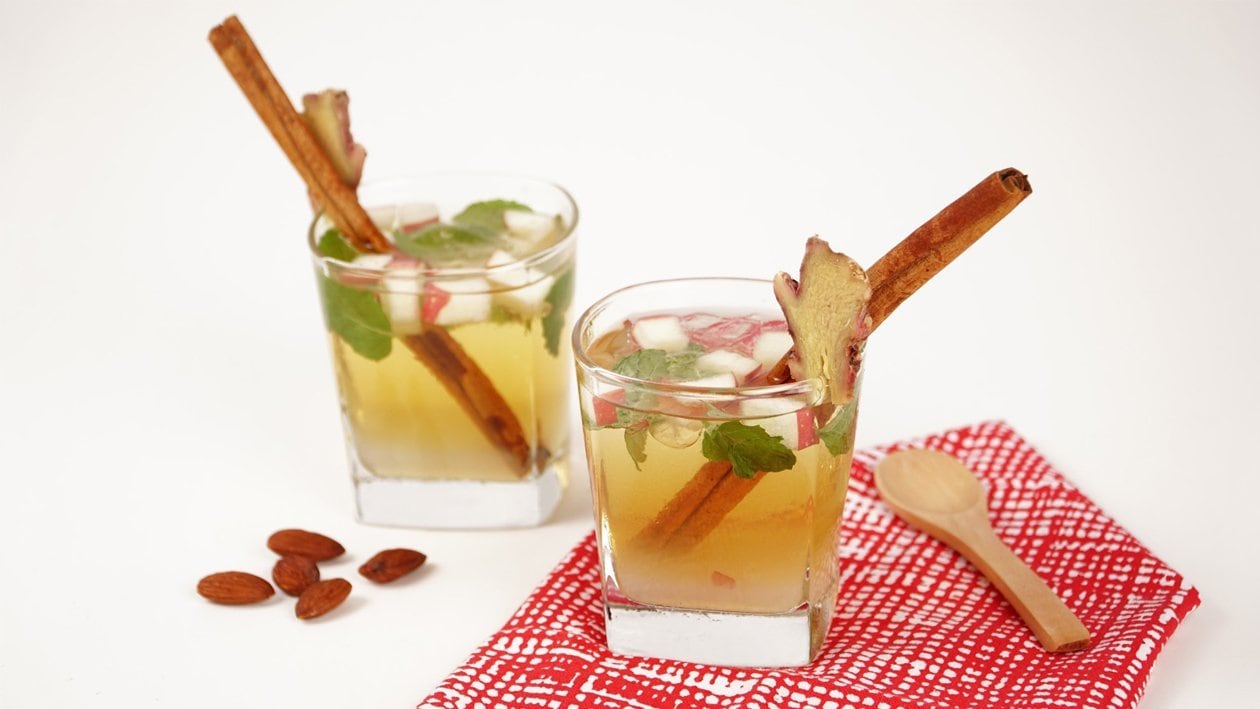 Ingredients
How to make Cinnamon Rosales
Apple, peel, chopped, and muddled

40.0 g

Cinnamon water infusion (made of boiling water with cinnamon stick)

25.0 ml

Garnish: Ginger and mint leaves
Preparation
How to make Cinnamon Rosales

Mix muddled apple, ice cube and syrups in a glass.
Add Buavita Apple and cinnamon water infusion.
Add almond chunk.
Garnish with ginger and mint leaves or as desired.