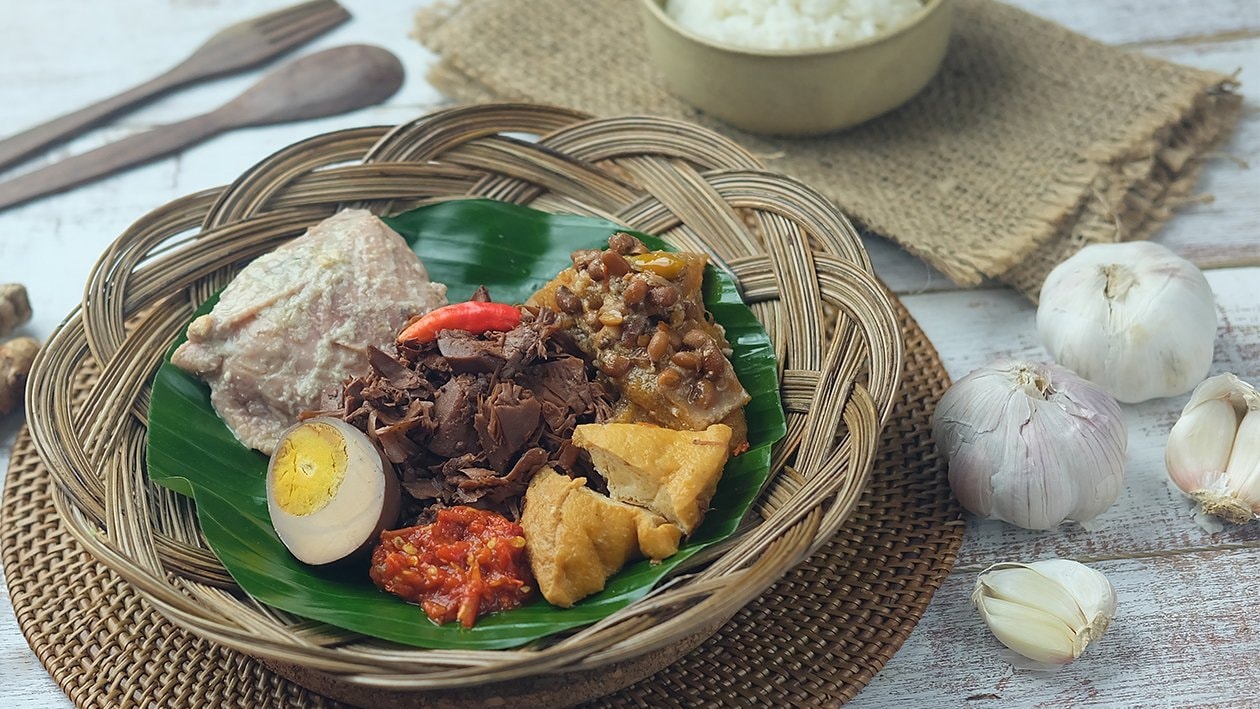 Gudeg is a typical dish from Yogyakarta and Central Java, and it's made using young jackfruit and boiled eggs, cooked with coconut milk. This is always a favourite amongst  sweet enthusiasts everywhere.
...
Ingredients
Boiling the Jackfruit
Seasoning the Gudeg
Knorr Chicken Powder 1kg

10.0 g
Preparation
Boiling the Jackfruit

Cut jackfruit into pieces.
Then boil the pieces for 10 min, then drain.
Boil the eggs until cooked and drain.

Seasoning the Gudeg

Sauté all ingredients, then add the jackfruit.
Reduce the heat, then add the coconut milk little by little.
Stir evenly until mixed.
Add the boiled eggs.
Let simmer for 3-4 hours.