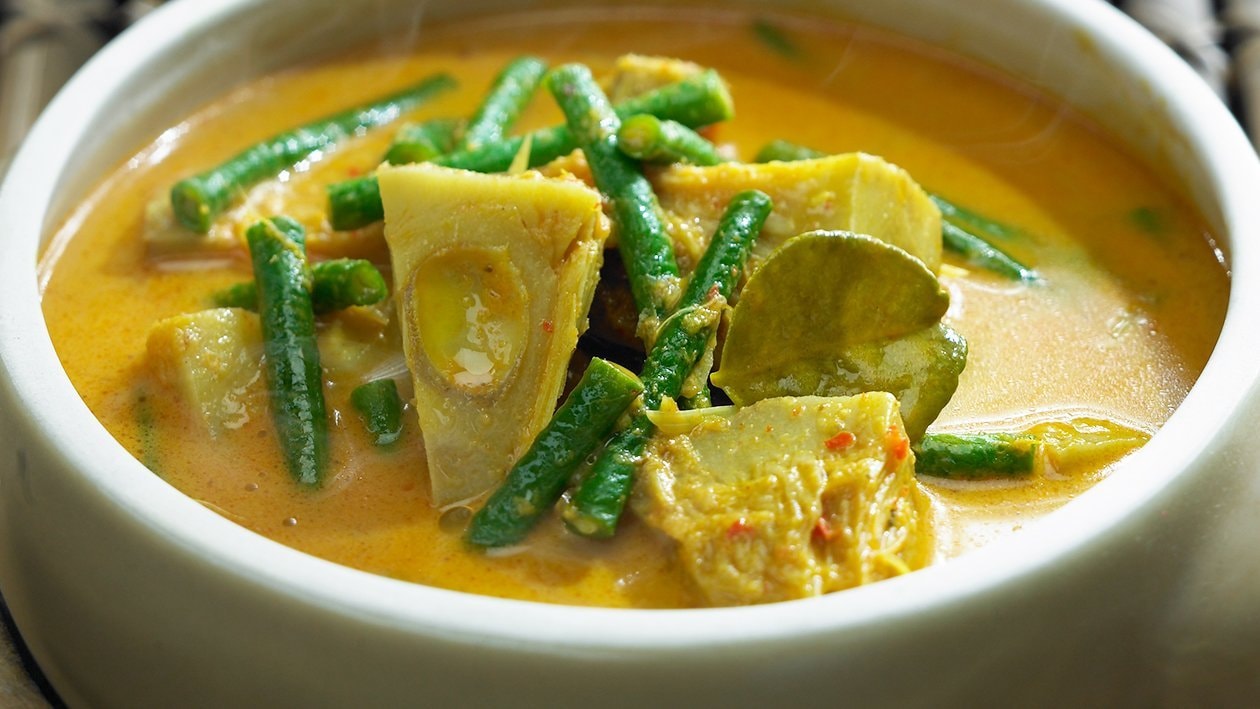 Padang jackfruit curry combines the delicious flavors of West Sumatra in one unique dish. By using young jackfruit cooked in a rich, spiced curry sauce, this dish presents a combination of the soft texture of the jackfruit and the savory and spicy taste of the coconut milk sauce. Find out how to make padang jackfruit curry through the recipe below!
...
Ingredients
Gulai Nangka Padang
Knorr Bumbu Dasar Merah

10.0 g

Lemongrass, crushed

10.0 g

Kaffir Lime Leaf, cleaned and finely sliced

2.0 g

Turmeric leaf, cleaned and tied together

2.0 g
Preparation
Gulai Nangka Padang

Mix Royco Bumbu Dasar Ayam Kuning and bumbu dasar merah with other ingredients, add in water and coconut milk, cook with small fire while stirring it evenly.
Put in the vegetables starting from the hard to the soft one.
When the vegetables are done, seasoning with Knorr Beef Powder then ready to serve.