Klepon
Klepon usually has a sweet taste. This one is different. The unique texture and taste of salted egg will give surprising taste that will attract more attention. Be ready for the long line queue.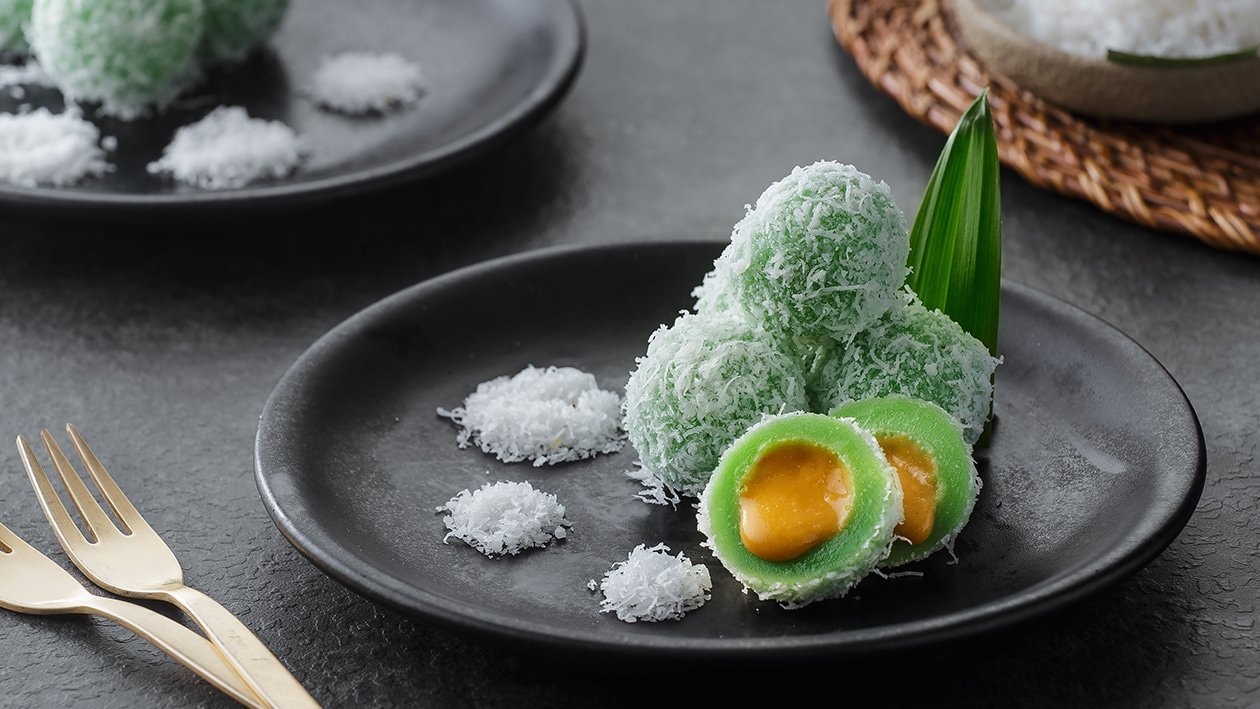 Ingredients
How to Make Klepon Filling
Sweetened Condensed Milk

90.0 ml
How to Make Klepon
Glutinous Rice Flour

250.0 g

Green Colouring, to taste
Preparation
How to Make Klepon Filling

Prepare the sauce pan, add all ingredients, cook until thickened. Feel the taste, if it is less sweet, you can add sugar.
This filling can be used for the Dadar Roll Salted Egg, and the Klepon Salted Egg.

How to Make Klepon

Mix glutinous rice flour and salt, then put in warm water little by little until smooth.
Form a round dough, fill it in, close, round again.
Prepare the pan, boil the water. Boil the klepon until done, then roll it into the dried coconut until it is covered. Ready to serve.