Kueh Ku
Kueh ku is one of the traditional snacks usually served in tampah (winnowing). Add the uniqueness of taste of salted egg, it will make kueh ku going viral with the new taste.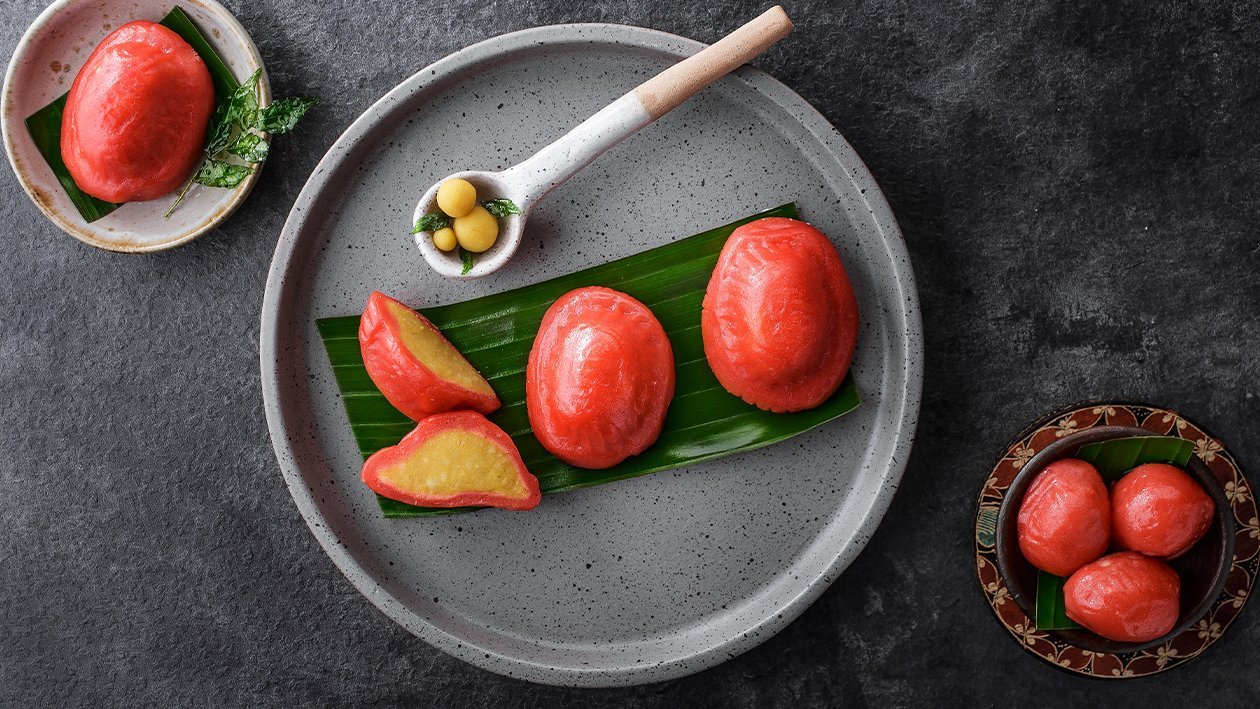 Ingredients
How to Make Kueh Ku Filling
Sweetened Condensed Milk

75 g

Wheat Flour, roasted

250 g
How to Make Kueh Ku
Glutinous Rice Flour

250 g

Thick Coconut Milk

300 ml

Orange Colouring, to taste
Preparation
How to Make Kueh Ku Filling

Mix all ingredients well.
This filling can be used for stuffing buns, bread, and kueh ku.

How to Make Kueh Ku

Mix flour sticky rice, salt, and sugar. Then pour the coconut milk little by little, stirring the mixture until smooth.
After smooth, make round shape, then fill, shape using kueh ku mold.
Steam for 30 minutes.