Lipton Virgin Sangria
Sangria is a classic alcoholic beverage made with slice of fruits, brandy and wine, but we can make it with non-alcoholic version to serve it in wedding or any party to non-alcoholic customer.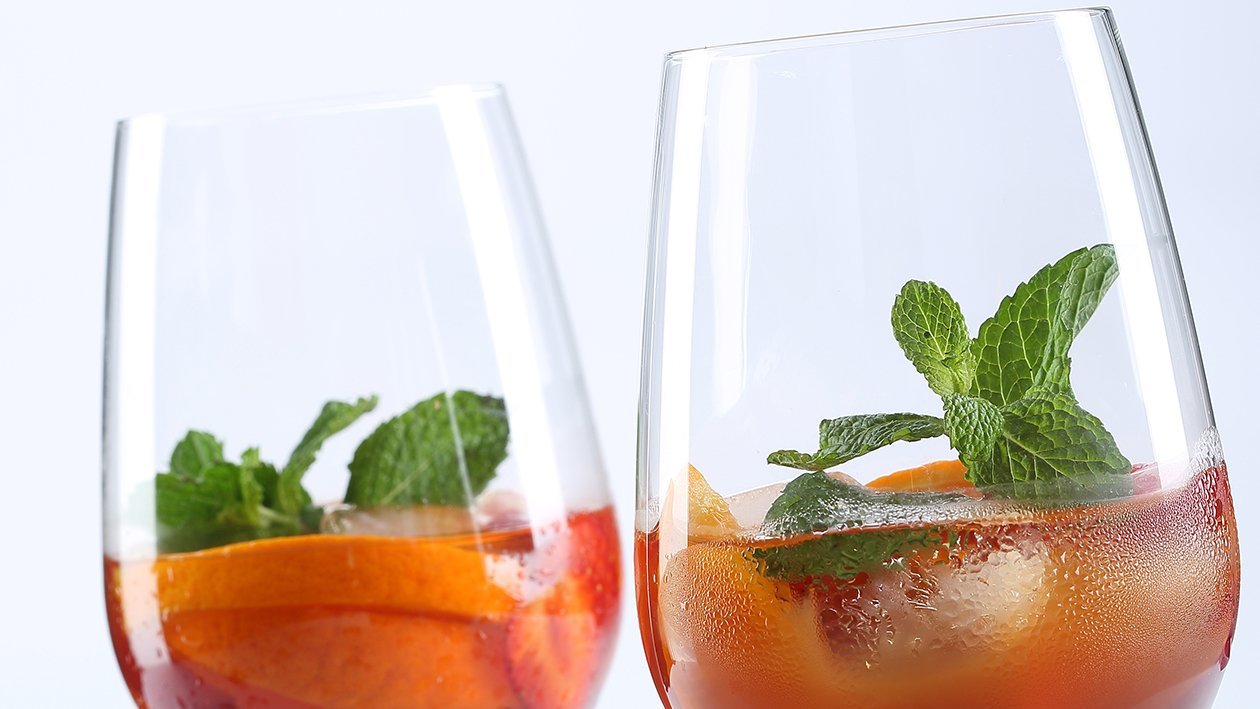 Ingredients
Make the Lipton Virgin Sangria
Fresh Lemon Juice

15.0 ml

Slices of fruits (red apple,orange raspberry)
Preparation
Make the Lipton Virgin Sangria

Add all ingredients in mixing glass.
Stir with ice cube until cold.
Pour into chilled bordeaux wine glass.
Top up with little bit ice so the mocktail looks fresh.
Fresh spring mint for garnish.