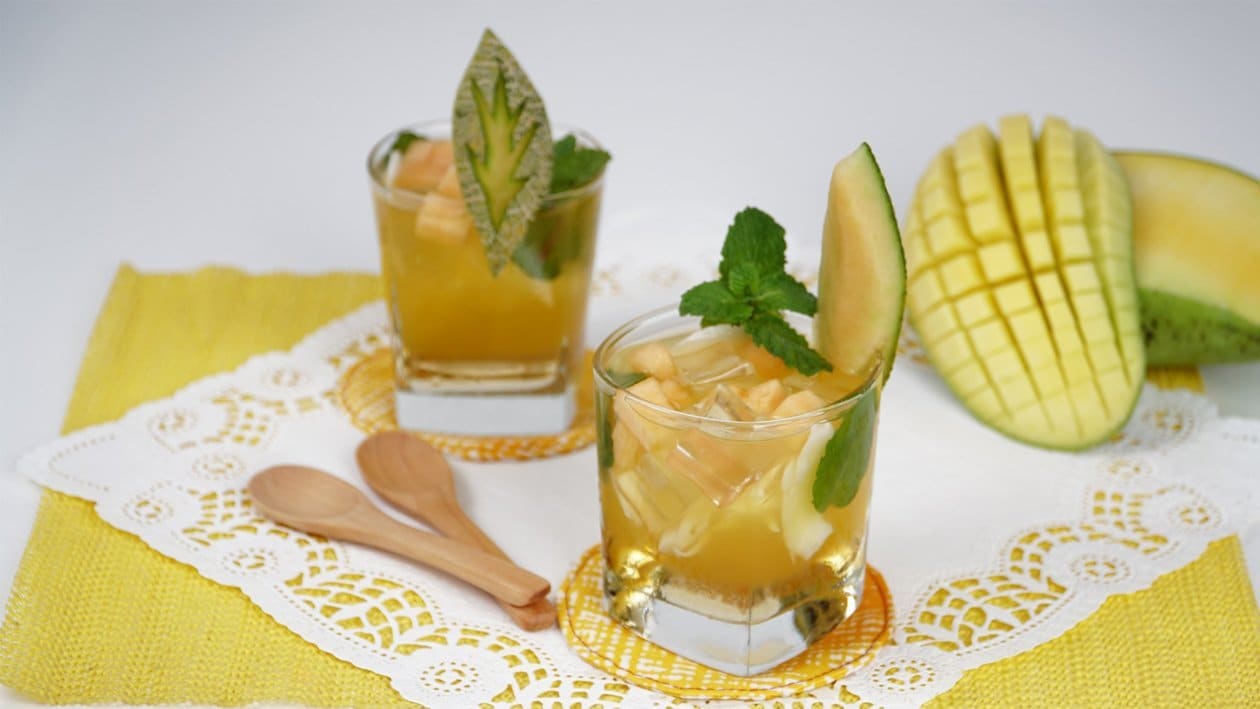 Mangoes are rich of vitamin C that good for immune booster, as contained in the Buavita Mango. Combine with coconut and melon, to make the dish more fresh and healthy.
...
Ingredients
How to Make Mamelo Coco
Fresh Mango, chopped

20.0 g

Fresh Melon, diced

30.0 g

Mint Leaves, as garnish (optional)
Preparation
How to Make Mamelo Coco

Mix all the ingredients in the serving glass.
Garnish with mint leaves or as desired.