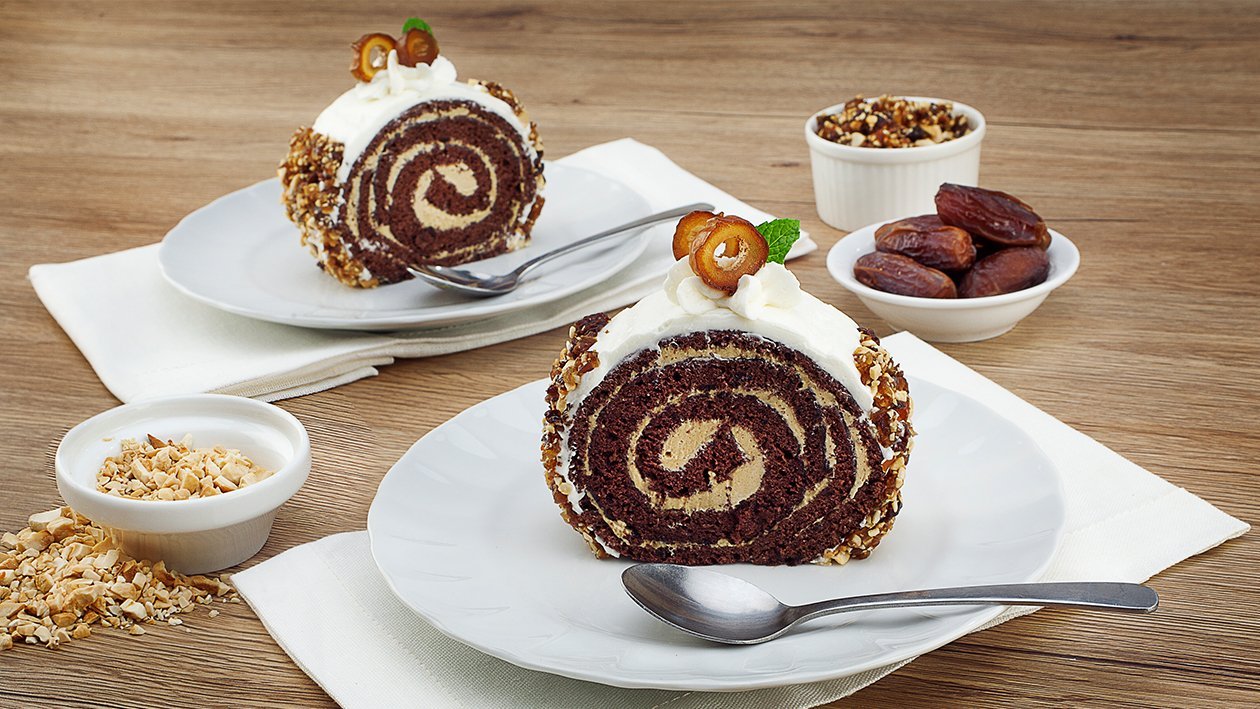 Peanuts and dates combined into a tempting cake recipe. A unique combination of sweet and savoury flavours, this soft tasty cake will fit into your relaxing time with friends or relatives.
...
Ingredients
Make the Cake
Egg yolk (6 pieces)

120.0 g

All-Purpose Flour

120.0 g
Make the Roulade
Cashews/Cooked Peanuts (Minced)
Preparation
Make the Cake

Whisk yolks and sugar until they go white, add dry ingredients, stir evenly.
Add melted margarine—stir evenly.
Pour the whisked egg whites, bit by bit (in order to test the mixture), and stir evenly.
Pour the mixture into two 30x30 cm baking sheets, bake them on 190° C temperature for about 8 minutes.

Make the Roulade

Sprinkle chocolate powder on a dry cloth, put the well-done cakes on it, roll them without any filling. And set them aside.
Open the two rolled up cakes, smear them with butter cream mocha, sprinkle them with minced dates and cashews/peanuts, and roll them back.
Roll one cake on top of the other, keep them away for a while. Smear the cakes with butter cream, garnish them to your liking.