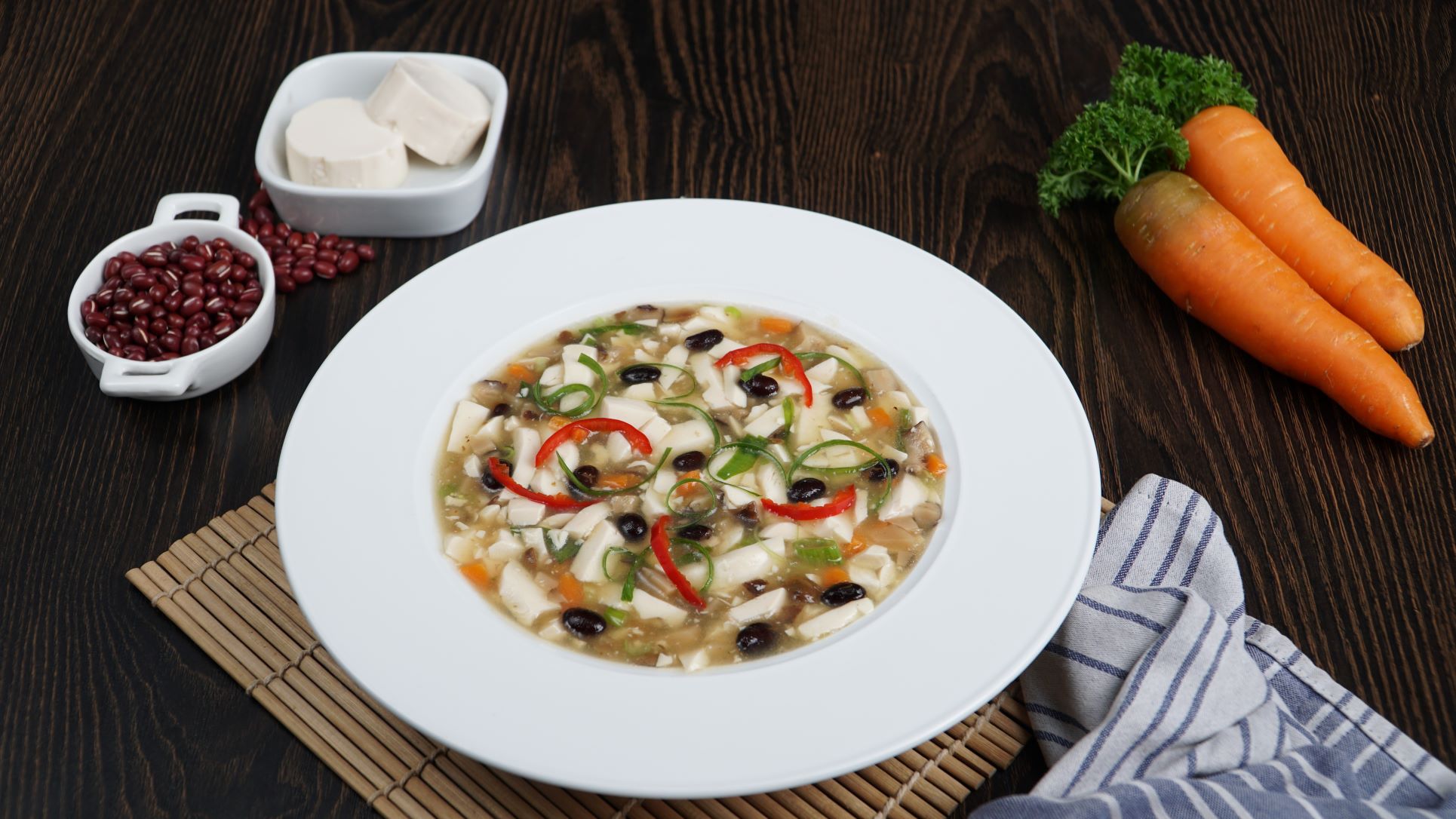 Mun tofu is a typical traditional dish to serve in any occasions. Mix with vegetables to give extra healthy taste. Perfect for light dining.  
...
Ingredients
How to Make Mun Tofu
Dried Shitake mushrooms, boiled until soft

25.0 g
Preparation
How to Make Mun Tofu

Heat the oil then add the garlic. 
Add Kecap Bango and boiled Shiitake Mushrooms
Add water, then add the boiled Japanese tofu and lentils.
Add the Knorr Mushroom & Vegetable Seasoning and coarsely chopped red chili.
Add the water and cornstarch mixture.
Boil and cook until thickened. 
Ready to serve.