Onde-onde
A popular Indonesian snack. Easy to make, this sticky rice snack filled with sweet mung bean paste is perfect for any occasion.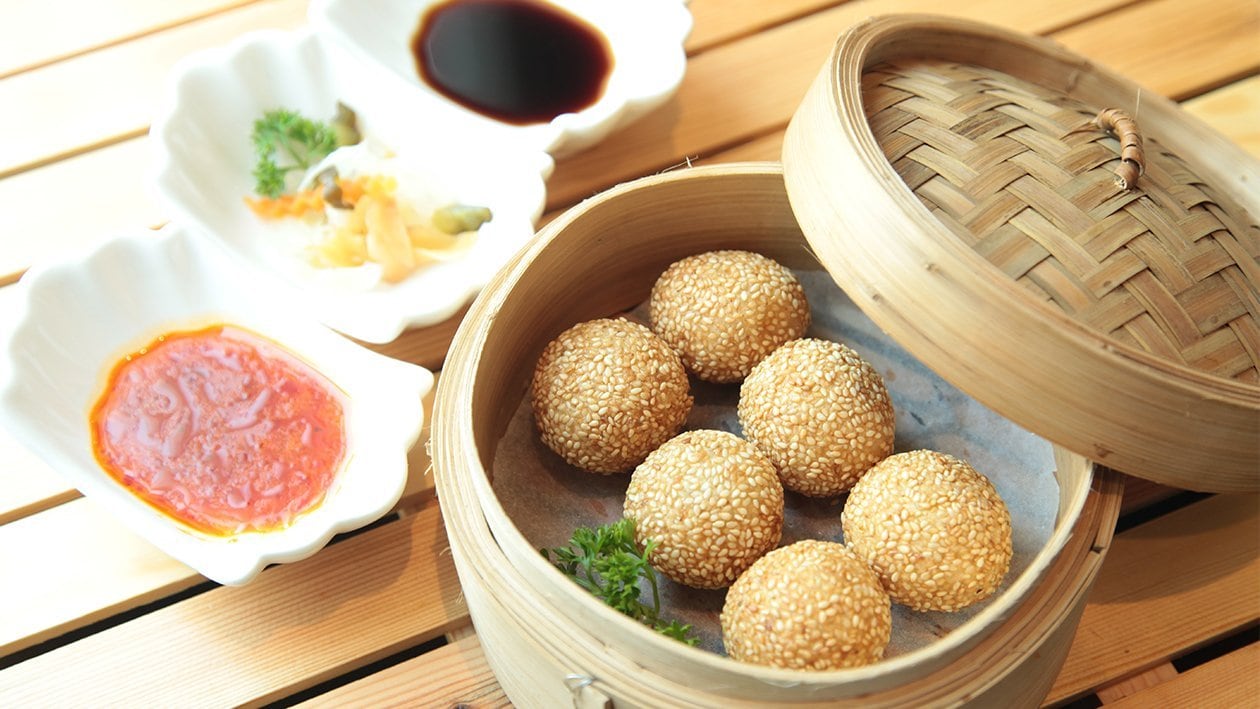 Ingredients
Making the Onde-onde Skin
White glutinous rice flour

125.0 g
Making the Filling
Peeled green beans

125.0 g
Making the Onde-onde
White sesame seeds

200.0 g
Preparation
Making the Onde-onde Skin

Heat water.
Add Knorr Potato Flakes. Stir till becomes mashed potato. Set aside.
Mix margarine, sticky rice flour, and refined sugar, stirring evenly.
Add the mashed potato, knead until smooth.

Making the Filling

Prepare blender, put in salt, vanilla, coconut milk, sugar, and peeled green beans, blend until smooth.
Heat the pan.
Pour the blended peeled green beans. Cook over low heat until it becomes a paste.

Making the Onde-onde

Take the onde-onde skin mixture, thin it, and place the filling batter of the onde-onde into it.
Round into one. Repeat until the batter runs out.
Dip the onde-onde in water, then coat with white sesame seeds.
Fry until golden yellow. Onde-onde ready to be served.