Opor Ayam
The rich flavour of the opor ayam broth blends deliciously with the tender chicken meat. This simple but unforgettable dish will surely have your customers coming back again.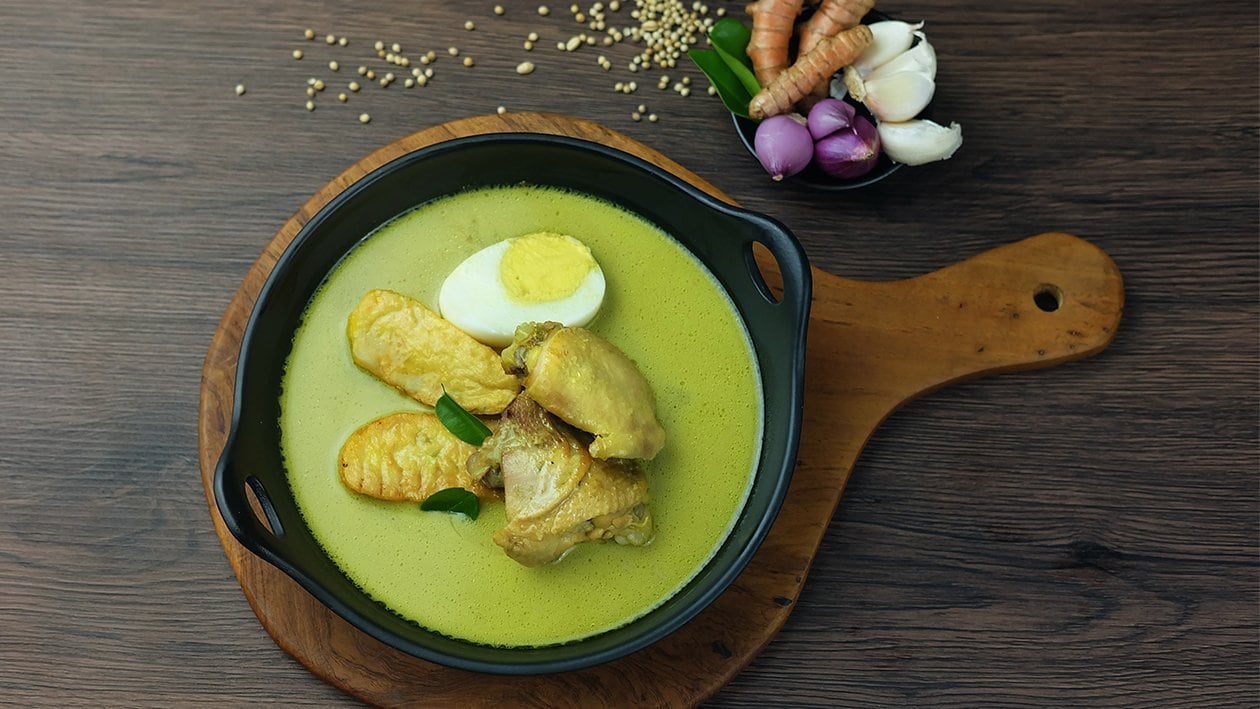 Ingredients
Preparing the Seasoning
Knorr Chicken Powder 1kg

5.0 g
Preparing the Opor Ayam
Preparation
Preparing the Seasoning

Grind the shallots, garlic, candlenut, and coriander until smooth.
Stir-fry all the ingredients together until fragrant.

Preparing the Opor Ayam

Grill the chicken until it browns.
Cut the chicken into pieces, add the seasoning, and sauté.
Add water and Knorr Chicken Powder, then raise to a boil.
When the water boils, add coconut milk and then lower the heat.
Simmer until the sauce cooks and thickens.