Poke Bowl
Make happy your customer by serving this colorful Hawaiian healthy dish. Deliver more happines by simply add Knorr Mushroom & Vegetables Seasoning to give a better taste. 
Vegetables
Main courses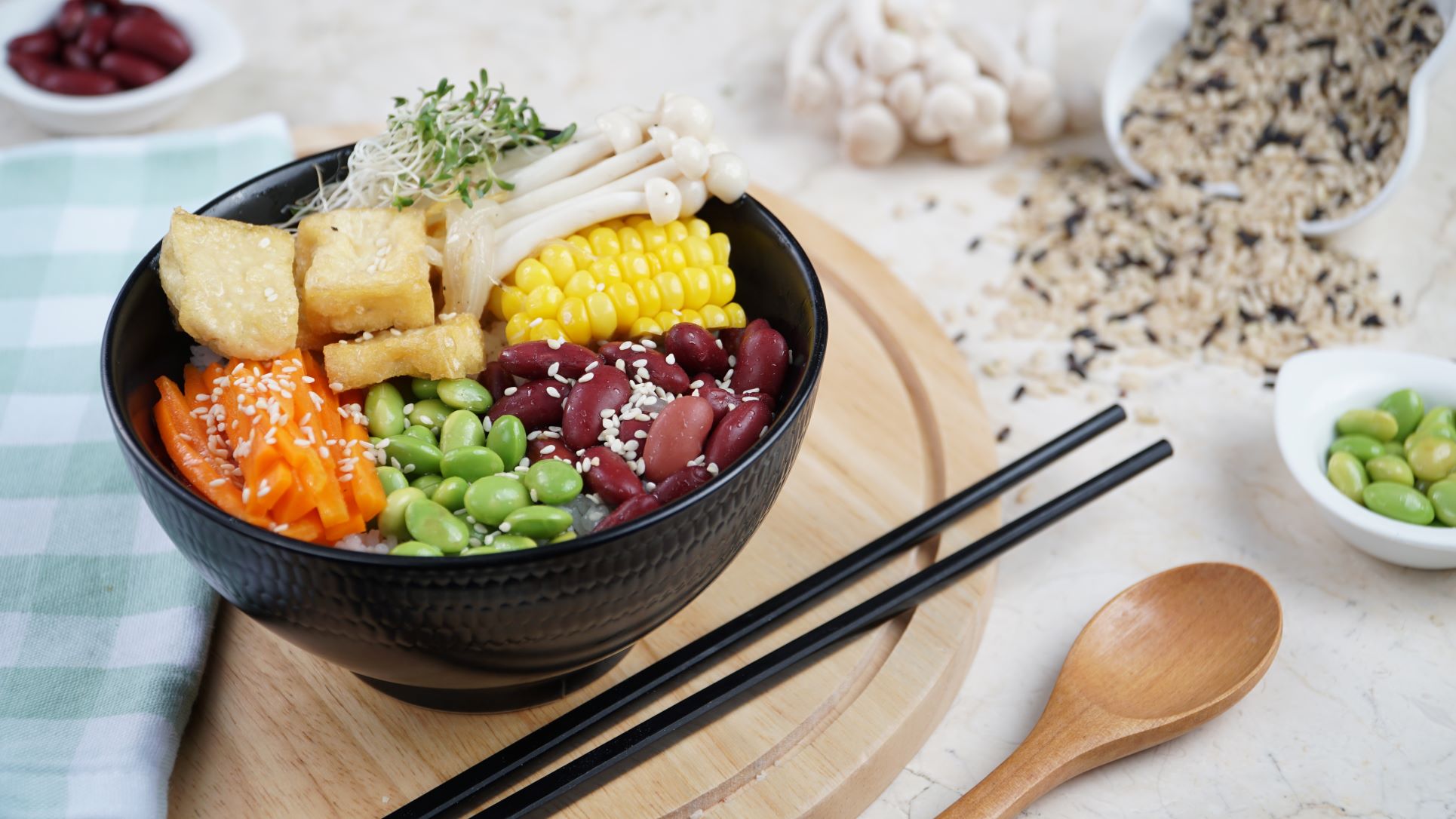 Ingredients
How to Make Poke Bowl
Tofu cut into squares

40.0 g

Japanese soy sauce

2.0 tbsp

Carrot, coarsely grated

150.0 g

Edamame, boiled & peeled

30.0 g

Corn, boiled & shelled

30.0 g

Roasted Sesame For Sprinkling
Preparation
How to Make Poke Bowl

Coat the tofu with soy sauce, ginger, ground pepper, let stand for 20 minutes.
Prepare a frying pan and then heat it on low heat. Add oil, then stir-fry the tofu and other ingredients. Add the Knorr Mushroom & Vegetables Seasoning, stir-fry until cooked. Set aside.
Carrot julienne, then soak briefly in hot water, strain and set aside.
Serving: Put the white rice in a serving bowl and add the microgreens. Sprinkle with sesame, and ready to serve.