Beef Asam Asam
Tender beef mixed with unique gravy that is very typical for your special guests.
Main courses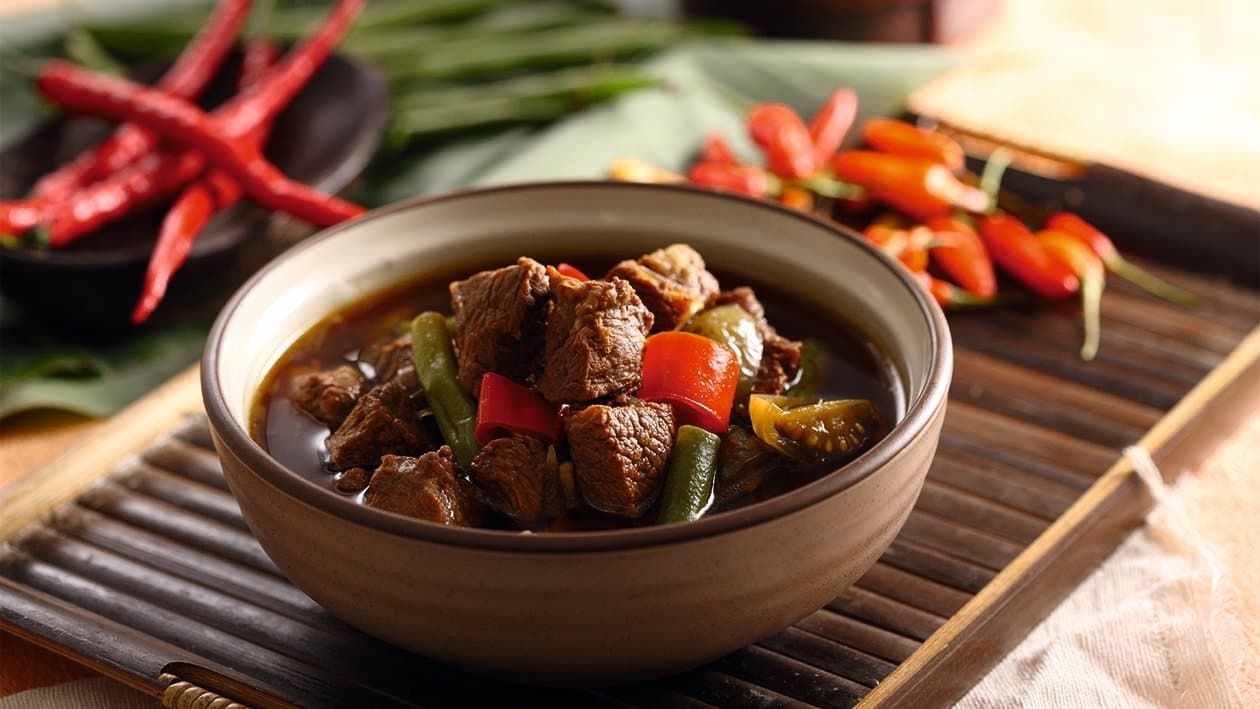 Ingredients
Preparing the beef
Making Beef Asem Asem
Preparation
Preparing the beef

15 minutes

Boil the beef in the water until ¾ cooked.

Making Beef Asem Asem

50 minutes

Sauté garlic, shallot, big red chilies, big green chilies, bay leaves, galangal, and tomatoes using cooking oil until they are smell very well.
Put into beef water and boiled them together.
Add some Bango Kecap Manis, salt, and sugar. Stir them well.
Add tamarind water and green bean. Cook them well.