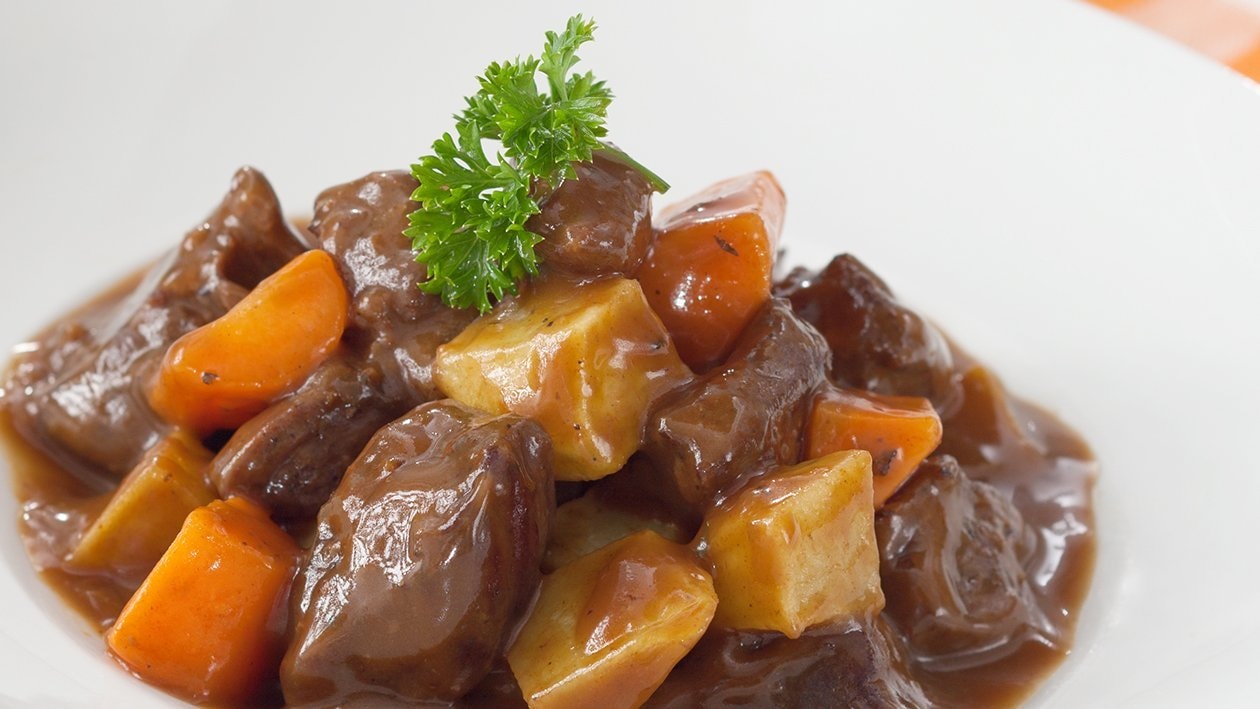 Beef and vegetables are best combination to serve for those who need protein, carbohydrates, and nutrient as well. Catch the perfect taste of this recipe to get the meltingly tender beef and flavored sauce that full of comfort.
...
Ingredients
Making the Beef Stew
Serving the Beef Stew
Preparation
Making the Beef Stew

Season the meat with salt and pepper, let stand for 5 minutes.
Heat a frying pan, lightly oil and saute the meat until browned, add onion, and bay leaf, stir-fry until fragrant.
Add Knorr Demi Glace which is diluted with water, bring to a boil, then cook over low heat, add the Knorr Beef Paste, cook until meat is tender.

Serving the Beef Stew

Serve with carrots and potatoes that have been boiled, decorated with parsley leaves.