Chicken Curry
Curry is a mixing spices of cumin, pepper, ginger, clove, coriander, and many others. The mixing make this dish popular and easy to match in every tongue.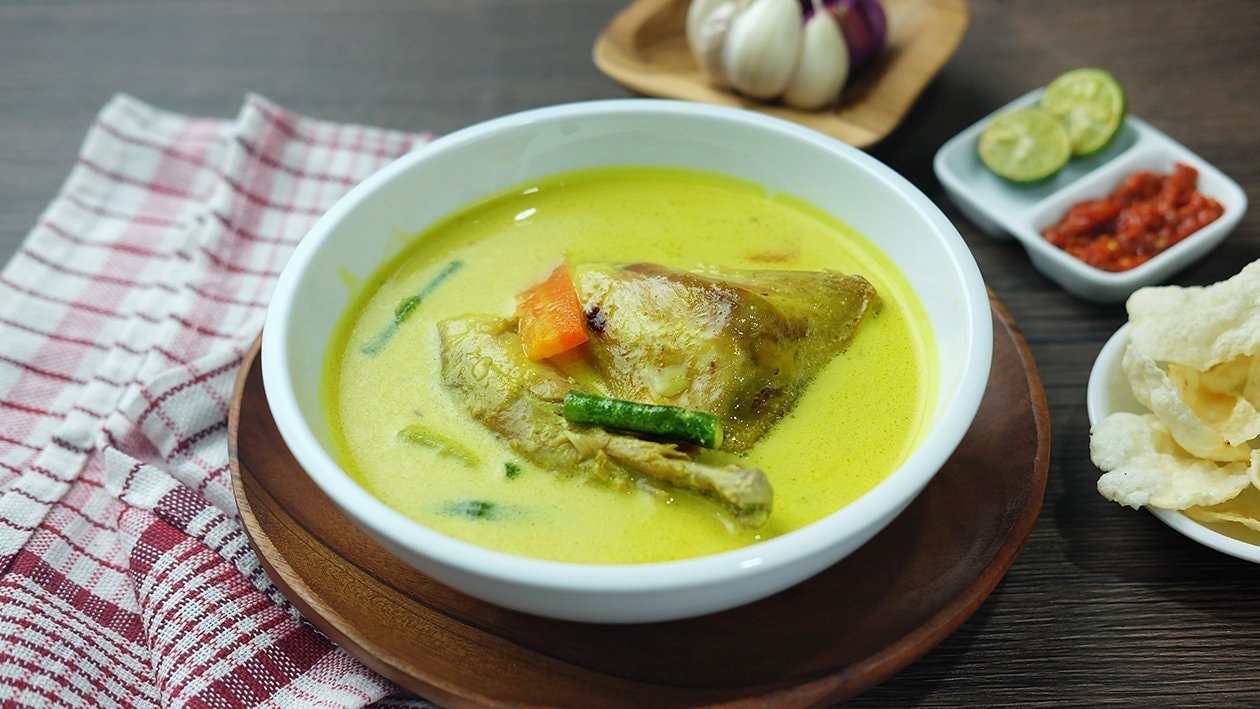 Ingredients
Chicken Curry
Thin Coconut Milk

1000.0 ml

Royco Chicken Powder - 6 x 1 kg

3.0 g
Preparation
Chicken Curry

Mashed onion, garlic, coriander, nutmeg, red chillies, turmeric and galangal.
Sauté the ingredients that have been mashed with 5 tbsp. of cooking oil until fragrant.
Pour the watery coconut milk, addin bay leaves, kaffir lime leaves, lemongrass, salt and brown sugar, bring to a boil.
Add in chicken pieces into the boiling broth, shred cooked chicken meat.
Add thick coconut milk and coconut milk into the liquid, bring to a boil again.
Presentation: Place blanched noodlesinto aserving bowl, add shredded chicken, sliced boiled carrots, sliced green onions and sliced boiled egg, flush with curry sauce, add lime juice and sprinkle with fried onions.