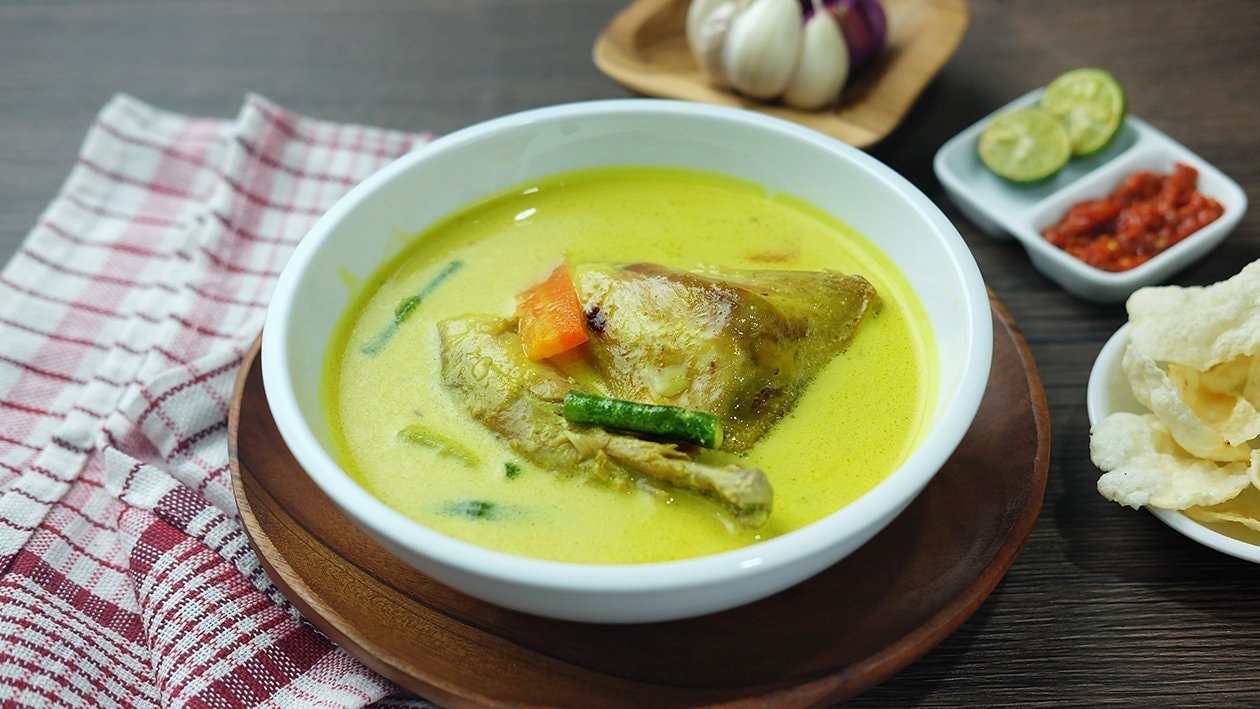 Kampong chicken curry – a typical Surabaya dish – has a slightly different taste compared to other curry recipes. Try this recipe out for those looking for authentic Indonesian cuisine.
...
Ingredients
Preparing the Grilled Chicken
Kampong Chickens

1000.0 g
Preparing the Chicken Curry
Knorr Chicken Powder 1kg

20.0 g
Preparation
Preparing the Grilled Chicken

Wash the chicken thoroughly.
Mix the salt and Knorr Lime Powder with the water, then coat the chicken thoroughly.
Leave to marinate for a few minutes, then drain.
Grill the chicken until it's slighly brown.
Cut chicken according to taste.

Preparing the Chicken Curry

Sauté all the ingredients– except coconut milk and water – until fragrant.
Add the grilled chicken into the stir-fried ingredients.
Add water, heat to boiling, then add the coconut milk.
Lower the heat and simmer until the curry thickens.
Serve with rice or lontong.