Chicken Garang Asem
The traditional looks of chicken garang asem that wrapped using banana leaves and  dominated by sour and spicy flavour always tempting to serve for any customers.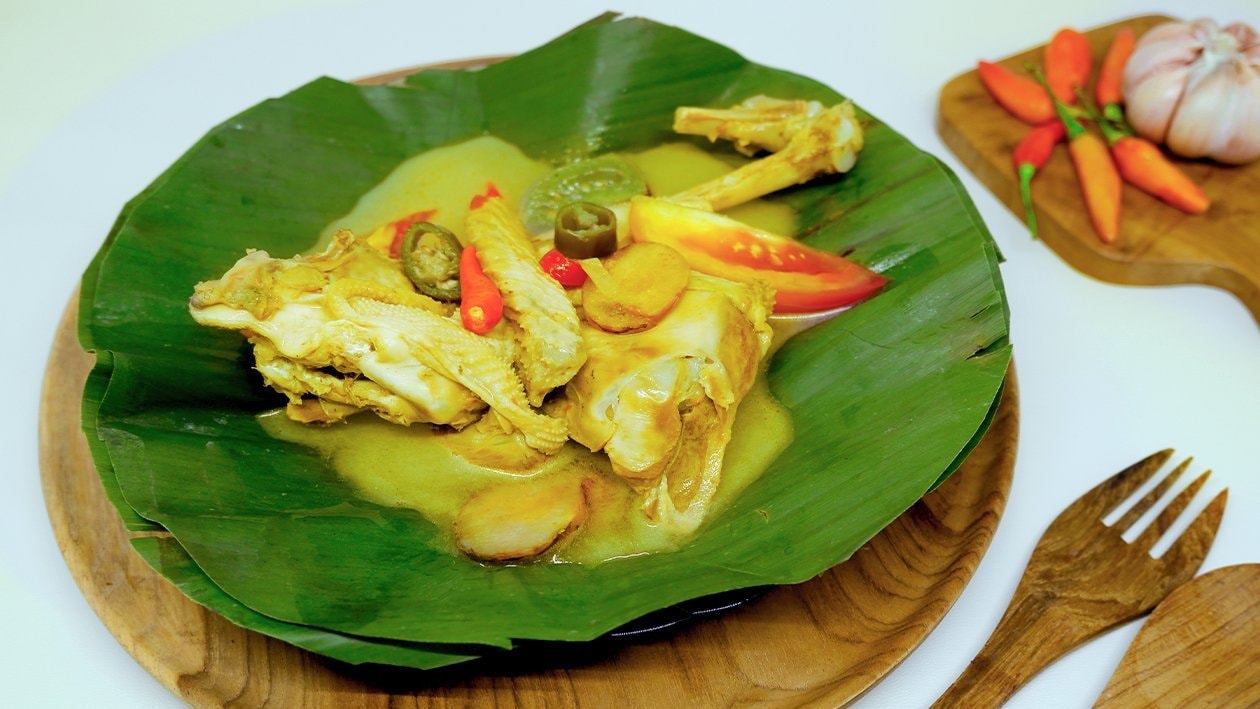 Ingredients
Garang Asem Broth
How to Cook the Chicken Garang Asem
Green Tomatoes, sliced

50.0 g

Wuluh Star Fruit, cut into pieces

8.0 pc

Knorr Chicken Powder 1kg

10.0 g
Preparation
Garang Asem Broth

Heat cooking oil. Add the shallots, garlic, and ginger, saute until fragrant.
Add the Royco Bumbu Dasar Ayam Kuning, stir well.
Add the cayenne pepper, stir again.
Pour the coconut milk and cook until boiling.

How to Cook the Chicken Garang Asem

Prepare chicken in the container.
Pour the cooked garang asem broth. Add pepper, salt, Knorr Chicken Powder, and sugar. Stir well.
Take banana leaves and fold, add chicken mixture into it, add green tomato pieces, wuluh star fruit and bay leaves.
Fold and cover the leaves with a toothpick.
Prepare steam, steamed Chicken Garang Asem for 40 minutes.
Chicken Garang Asem is ready to be served.