Chicken Rica
Chicken Rica is a typical Manadonese dish. Rica means spicy in the local language, and spice is believed to increase appetite. Chicken Rica's unique spicy taste is well-liked by everyone.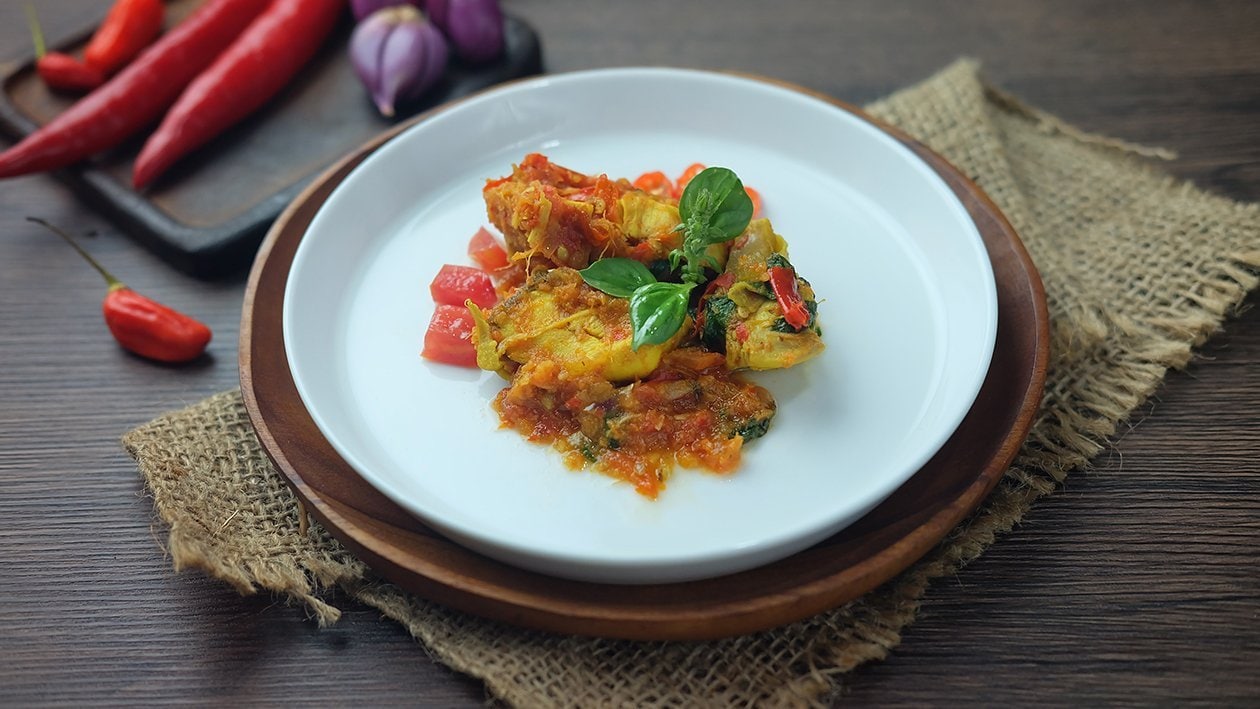 Ingredients
Prepare the Chicken
Whole Chicken, washed and cut into 4 pieces each

3.0 pc

Knorr Chicken Powder

10.0 g
Making the Rica Seasoning
Knorr Chicken Powder 1kg

15.0 g
Preparation
Prepare the Chicken

Soak the chicken with the Knorr Lime Powder water.
Remove, then season with Knorr Chicken Powder and Royco Pelezat Rasa Ayam.
Marinate for 2 hours in the fridge to let the spices sink in.
Heat the oil and fry the chicken until golden yellow.

Making the Rica Seasoning

Ground the red chilli, cayenne pepper, shallots and garlic until smooth
Stir-fry the mixture with oil.
Add lemongrass and lime leaves.
Sauté until the oil is out.

Preparing Chicken Rica

Put the rica seasoning in a pan and heat.
Add the chicken to the rica seasoning.
Mix well.
Plate and serve.