Chicken With Honey
Honey is good for your health. Perfect combination to cook the chicken, to indulge your every day dish.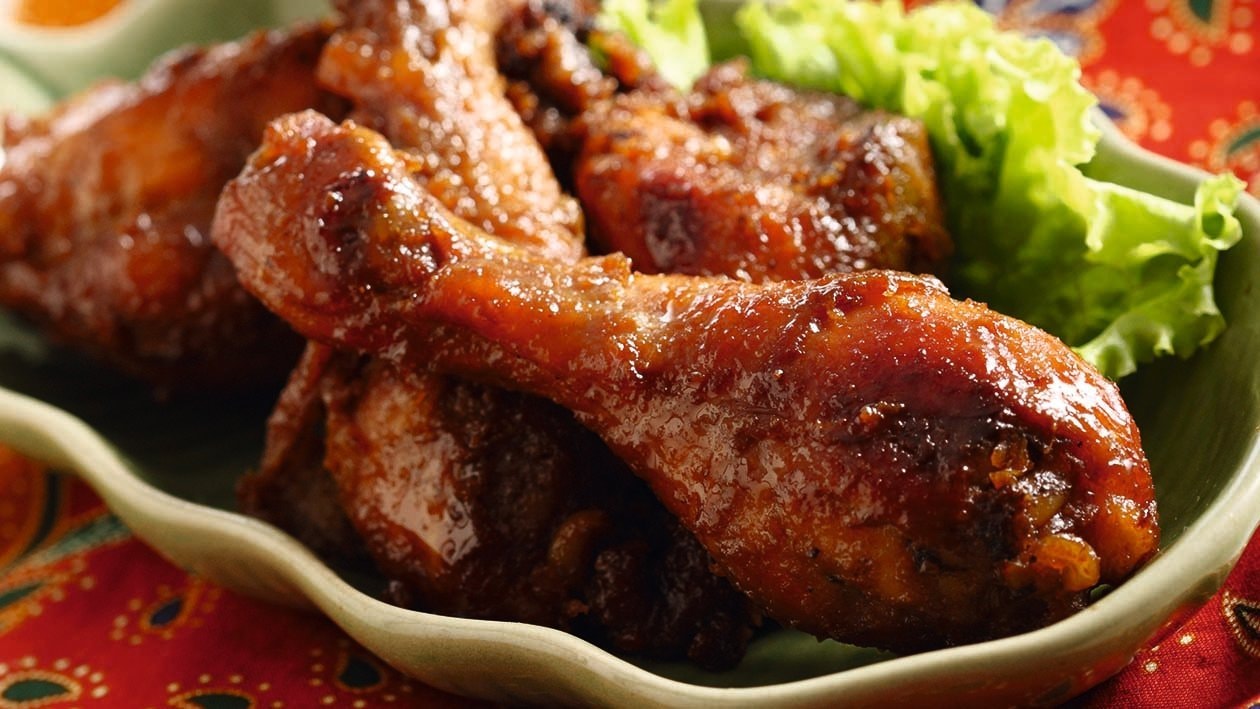 Ingredients
Soaking the chicken
Preparation
Soaking the chicken

120 minutes

Mix the seasoning, coconut sugar, honey, and Bango Kecap Manis.
Soak the chicken into above seasoning for 2 hours.
Jab the chicken using a fork.

Cooking chicken with honey

150 minutes

Put the chicken into a thermal resistant dish
Steam the chicken for an hour or until it's cooked well.
Smear the chicken with the seasoning left after it has been steamed. Then, grill the chicken in the oven about 30 minutes until it's getting brown.