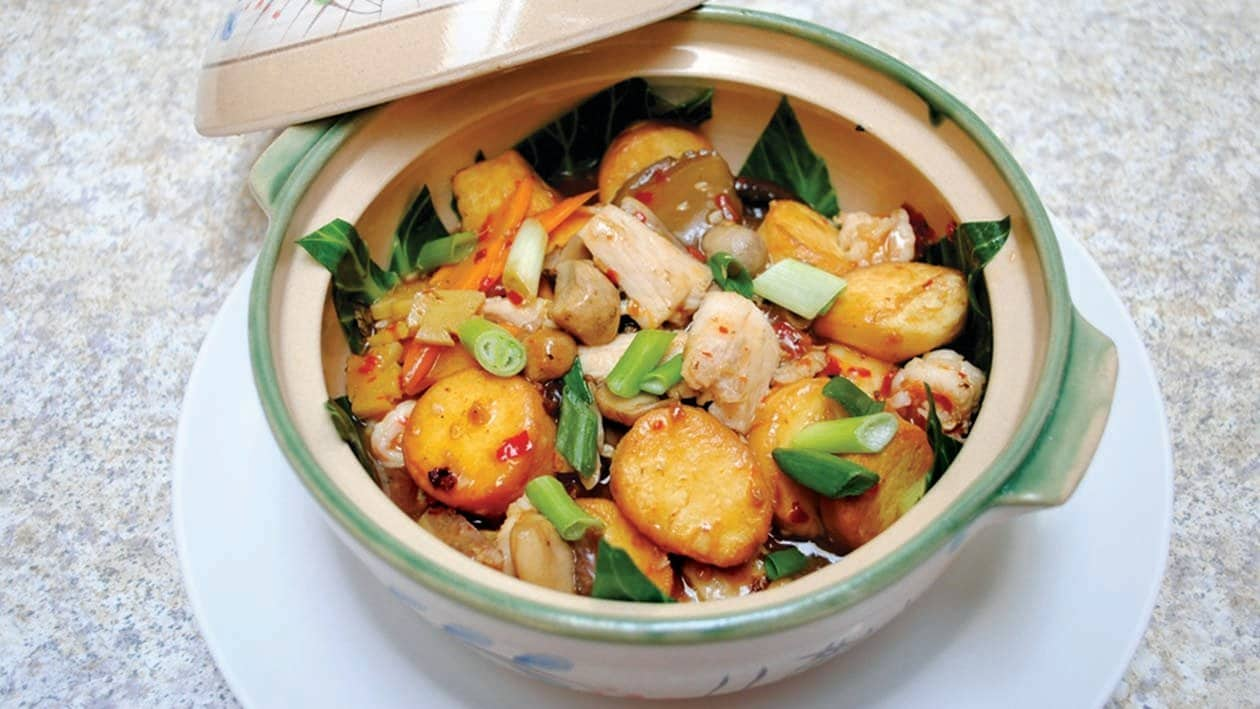 Easy to make and full of taste. Typical oriental flavor sapo tahu that will shake your tongue for joy.
...
Ingredients
How to Make Sapo Tahu
Japanese Beancurd, cut into 2cm and deep-fry

3.0 pc

White Pepper Powder

2.0 g

Chicken Stock, prepared

400.0 g

Knorr Chicken Powder 1kg

5.0 g

Red Chilli, sliced

50.0 g

Red Onions, wedged

50.0 g

Fresh Garlic, chopped

5.0 g

Spring Onion, cut into 4cm

150.0 g
Preparation
How to Make Sapo Tahu

Sauté "Garnish" ingredients till fragrant, add "Mixed Seafood", and "Beancurd Sauce".
Add fried beancurd and simmer over low heat for approximately 3 minutes.
Thicken with "Binder" and transfer to pre-heated Claypot. Serve immediately.