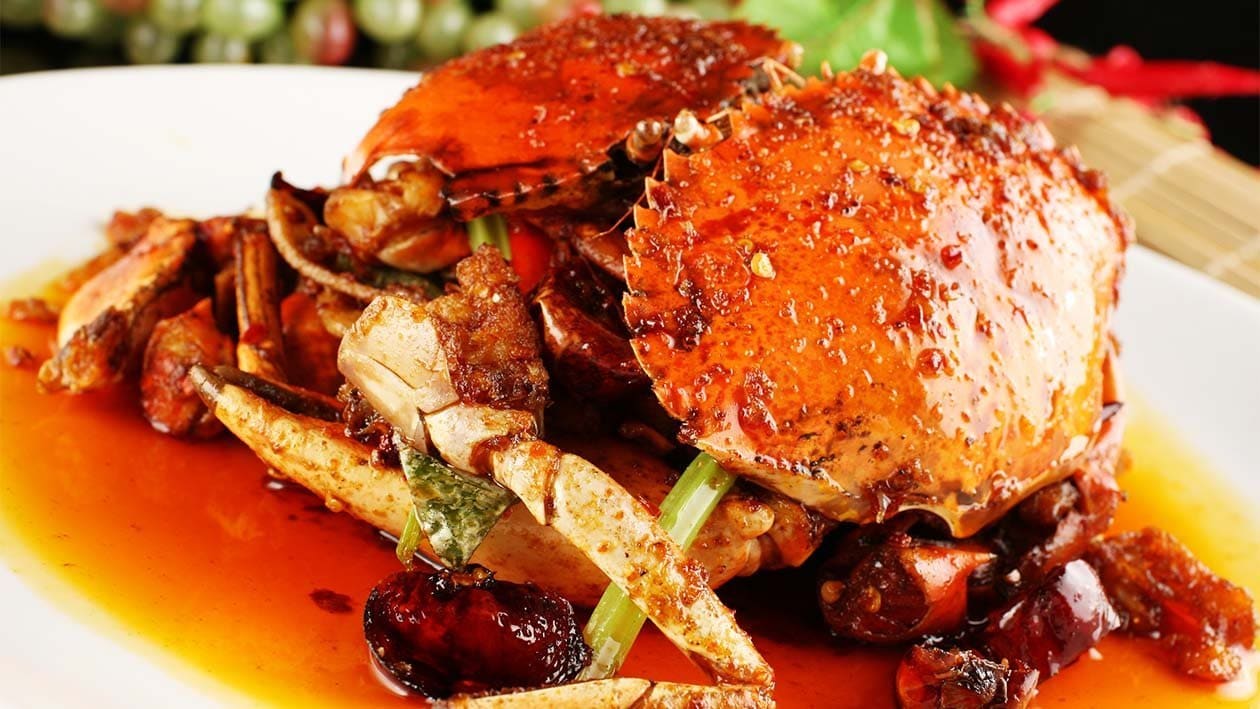 Crack it with pleasure. Enjoy the tender crab with delicious oriental sauce.
...
Ingredients
Making crab with oyster sauce
Bird Eye Chilli, sliced

10.0 pc

Knorr Chicken Powder 1kg

1.0 tbsp

Ginger, peeled and crushed

3.0 cm

Lemongrass, crushed

1.0 pc

Galangal, washed and mashed

2.0 cm

Red chilli, unseeded

2.0 pc
Preparation
Making crab with oyster sauce

Clean the crabs and boil into boiled water until they are cooked well. Take and leave them for a while.
Sauté mashed seasoning using cooking oil until it's getting smell well. Next, add ginger, lemongrass, galangal, bay leaves, and water. Boil them all.
Then, add the boiled crabs and also tomato sauce, oyster sauce, chilli, and other ingredients left. Mix them well and serve it.