Egg Tofu Rice
Inspired by Japanese Oyakodon, there is a unique innovation in egg tofu cuisine. Kecap Bango provides Indonesian touch to substitute soy sauce and sugar, while giving a more appetizing color.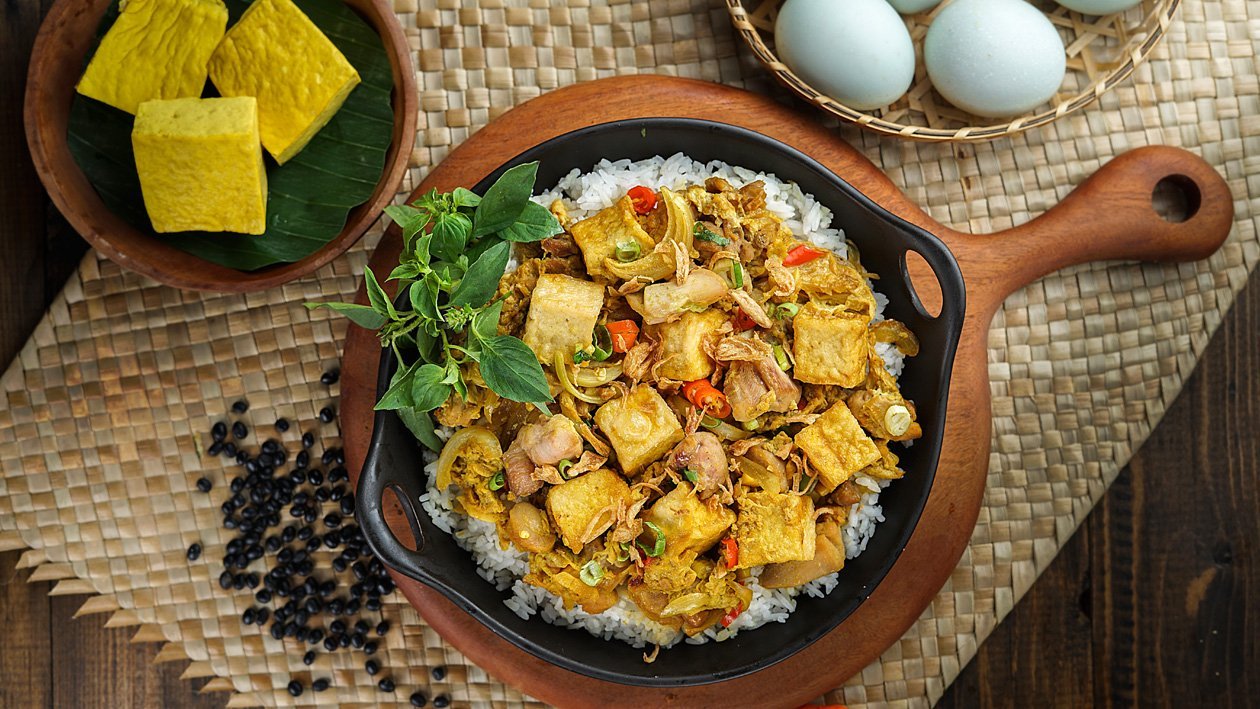 Ingredients
How to Cook Egg Tofu Rice
Yellow Tofu, cut into pieces

100 g

Spring Onion, sliced

30 g

Chicken Thighs, diced

150 g

Red Cayenne Pepper, sliced

5 g

Lime Leaves (whole-fried, chopped)

3 g
Preparation
How to Cook Egg Tofu Rice

Heat oil, sautee garlic until flavorful, add chicken and cayenne pepper, cook until done.
Add water, then wait for it to boil. Add Knorr Chicken Powder and Kecap Bango.
Add the beaten eggs with onions and spring onion.
Cook on low heat then cover it so the surface is cooked.
Pour on top of the rice, then sprinkle with Kecap Bango, peyek teri and fried shallot.