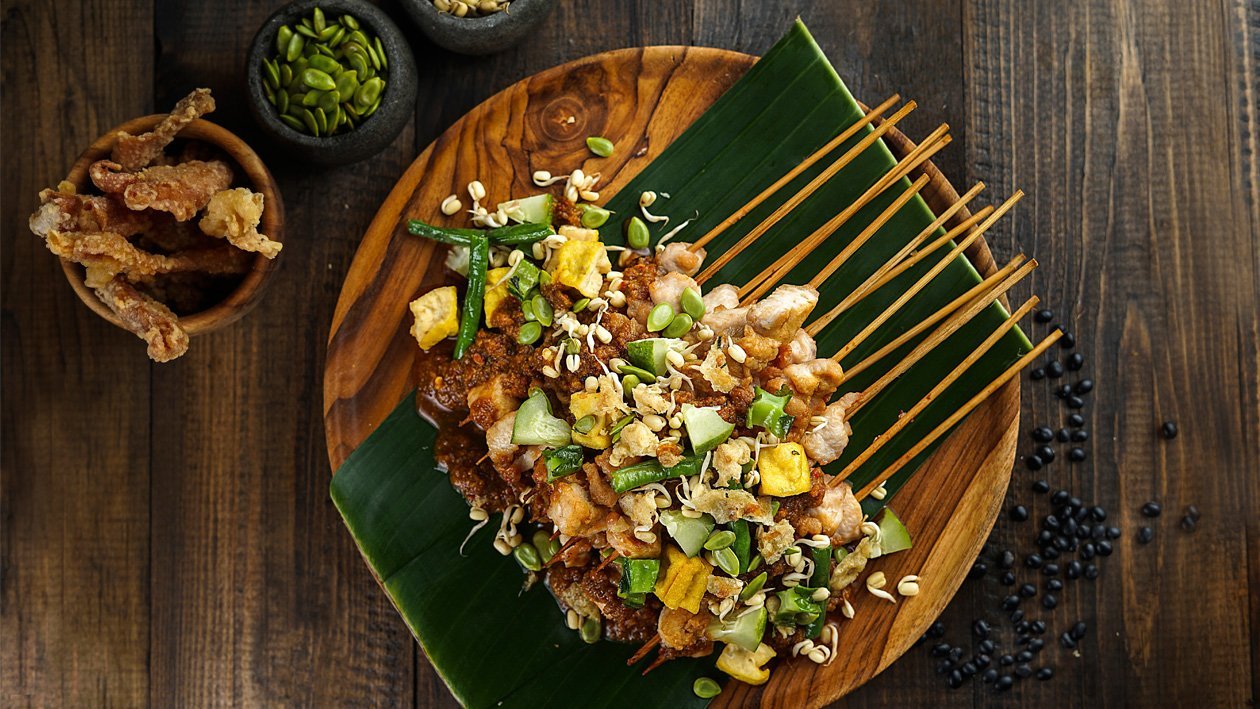 This dish combines three Indonesian specialties: fried satay, pecel madiun, and Bogor fried bean sprouts. Kecap Bango that replaces the brown sugar and salty taste truly makes for a unique flavor, ready to give a flavorful surprise on each bite.
...
Ingredients
How to Make Fried Satay Tumpah
Chicken Fillets, diced

400.0 g

Garlic, finely grounded

50.0 g

Big Red Chilli, milled

50.0 g

Grilled Oncom, diced

250.0 g

Fried Yellow Bean Curd, diced

100.0 g

Boiled Chinese Pete

50.0 g
Preparation
How to Make Fried Satay Tumpah

Dice the chicken fillet and chicken skin. Marinate with Knorr Chicken Powder and garlic.
Heat the oil, sautee red chillies and bay leaves until they are flavorful, then add the remaining ingredients to the poured seasoning, cook over medium heat, until cooked and flavorful.
Fry the chicken satay for a while in hot oil, then serve it with the poured seasoning.