Green Duck Curry
Tasty coconut milk will always successfully make any food as the favorite choice. Blended with spices into the duck, it makes the food so tasty and tender! A perfect signature dish serve with hot rice.
Main courses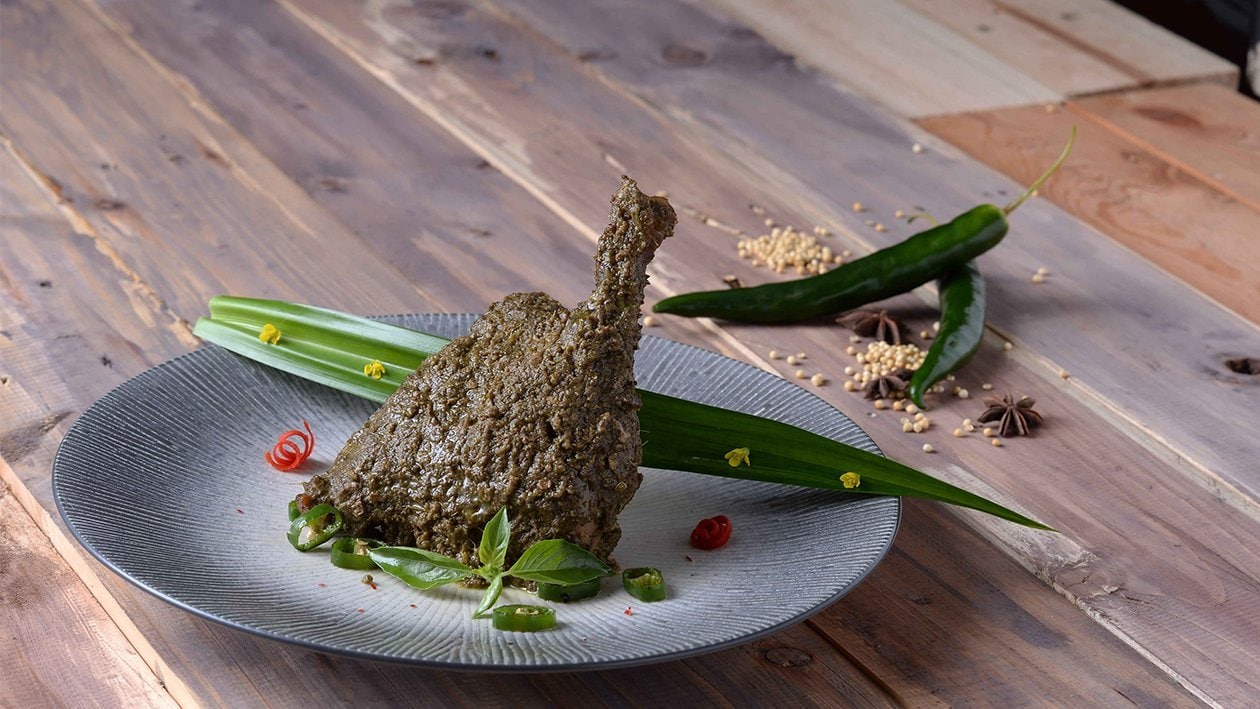 Ingredients
Making the Spices
Green Chilli, seeds thrown away

10.0 pc
Preparing the Duck
Local Ducks, cut into four pieces

2.0 pc
Making Green Duck Curry
Lemongrass, pressed

1.0 pc

Thick Coconut Milk

500.0 ml

Thin Coconut Milk

500.0 ml
Preparation
Making the Spices

Put the green chilies and ginger into a blender and blend them. Then, add the mashed spices with Royco Bumbu Dasar Ayam Kuning and Royco Bumbu Dasar Rendang. Mix them well.

Preparing the Duck

Smear the duck with rice vinegar and salt well and set the duck aside for 15 minutes. After that, kindly wash it properly.

Making Green Duck Curry

Heat the cooking oil in a frying pan and sauté the blended spices, turmeric leaves, lemongrass, and lime leaves until they are getting smell well. Next, add the duck. After that, pour the thick and thin coconut milk. Stir and cook them well with little fire.
Serve the green duck curry with hot rice.