Kebuli Rice
Indonesian style Kebuli have its own uniqueness of taste. Serve with secret spices on the lamb, make it a new signature menu for those who wants to please every guest and Indonesian food lovers. So yummy!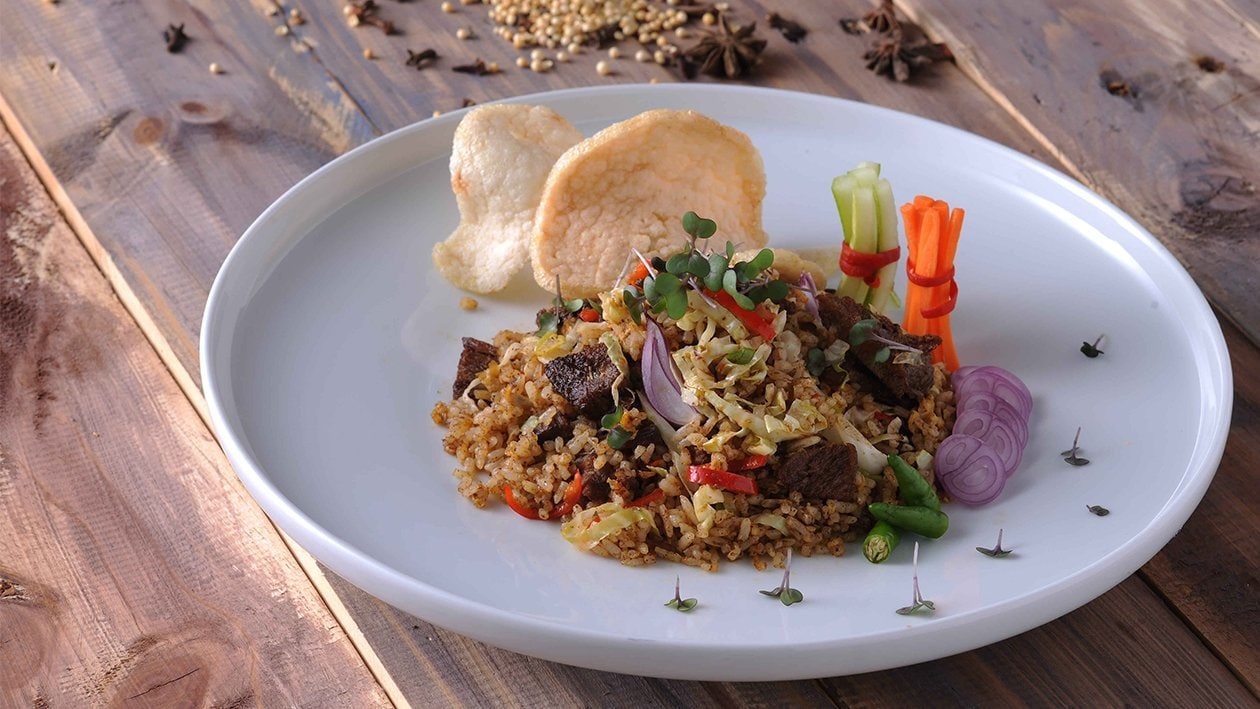 Ingredients
Preparing the Spices
Royco Bumbu Dasar Rendang (Royco Rendang Spice flavor)

80.0 g

Lamb (diced-chop)

300.0 g
Making Kebuli Rice
Preparation
Preparing the Spices

Put all mashed ingredients into a blender and sauté them well. Add minced-onion and Royco Bumbu Dasar Rendang and mix them well. Then, add the diced-chop lamb and sauté them together with the spices until they cooked well.

Making Kebuli Rice

Prepare a steaming pan, and stem the rice that have been washed for 30 minutes. After that, put the steamed rice into a pan and add sautéed lamb with spices and pour the milk. Mix them well. You can adjust the sautéed spices as you like. Steam them in 30 minutes.
Pour some ghee on the kebuli rice before serving.