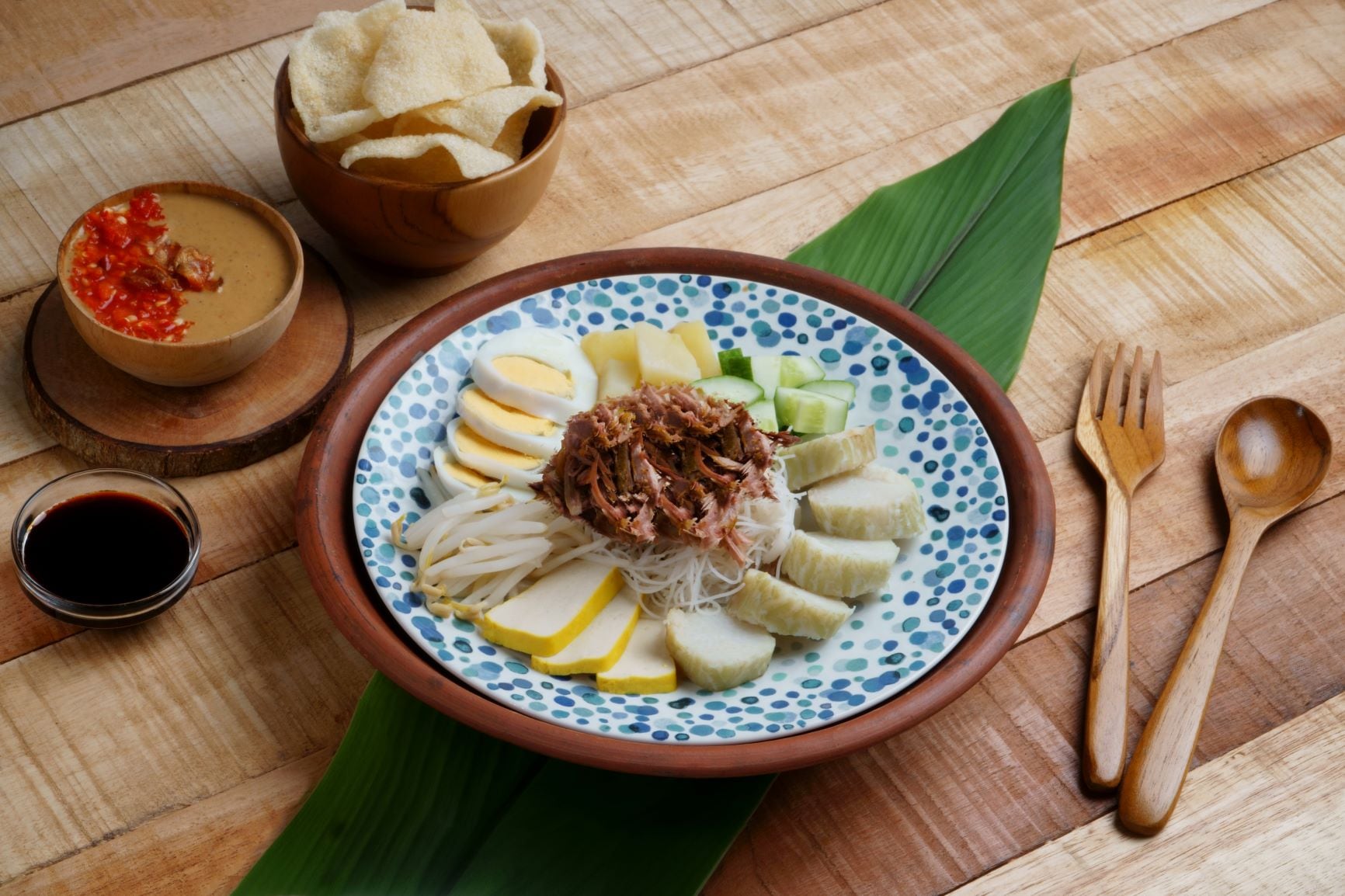 Ketoprak topped with vermicelli, bean sprouts, and tofu will be more special combined with braised duck. Add Kecap Bango that is trusted by 9 out of 10 chefs as a balancing taste for ketoprak sauce, a mouth watering taste ready to serve.
...
Ingredients
How to Cook Fried Duck
Local Ducks, cut into four pieces

1.0 pc

Lemongrass (stalk), beaten

2.0 pc

Galangal, peeled and chopped

3.0 pc

Royco Bumbu Kuning Serbaguna 600g

75.0 g
How to Prepare Ketoprak
Peanut (fried, puree)

125.0 g

Red cayenne pepper, boiled

4.0 pc

Brown sugar, fine comb

4.0 tbsp

Bean sprouts, boiled

125.0 g

Vermicelli, boiled

60.0 g

Cucumber, sliced roughly

1.0 pc
Preparation
How to Cook Fried Duck

Wash the duck thoroughly, then coat it with lime juice from the dissolved Knorr Lime Powder until the duck feels really rough. Wash again then drain.
Puree hazelnut, ginger, and aromatic ginger. Saute ground spices until fragrant, add lemongrass, tamarind, and galangal. Stir well. Pour Royco Bumbu Kuning Serbaguna, Royco Bumbu Pelezat Rasa Ayam, sugar, salt, and water.
Braised the duck until cooked, lift and drain. Fry the duck until browned, then shred.

How to Prepare Ketoprak

Puree cayenne pepper, garlic, salt and brown sugar. Pour the peanuts, grind evenly. Add water and tamarind water. Grind again until all the ingredients are evenly mixed. Set aside.
Arrange ketoprak without peanut sauce on a plate, placing shredded duck in the middle. Before serving, sprinkle with Kecap Bango. Place separate peanut sauce as a side dish.  




Buy Kecap Bango on Tokopedia and use code UNILEVERFOOD10 and get discount of Rp. 10,000.